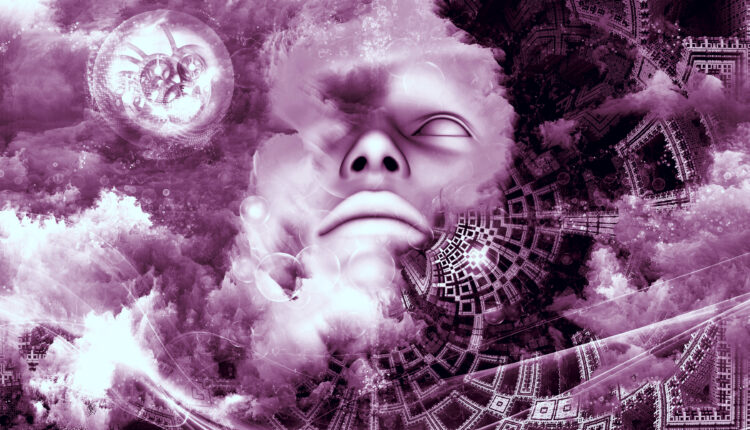 6 Of The Biggest Psychedelic News Stories of 2021
No matter how you slice it, 2021 has been a monumental year for the psychedelic industry. Interest from retail and institutional investors has skyrocketed, and with the industry currently valued at well over $3 billion, it shows no signs of slowing down.
Here are 6 stories about the growing psychedelic industry that drew major attention in 2021.
1. MDMA for PTSD: MAPS Publishes Positive Phase 3 Trial Results
While several studies about psychedelics made headlines this year, one received more airtime than the rest. Published in Nature Medicine in May, MAPS' randomized, double-blind, placebo-controlled phase 3 study of MDMA for PTSD involved three preparatory and nine integrative therapy sessions, with PTSD symptoms measured at the start of the trial and two months following the last therapy session. The study found that following their participation in the trial, two thirds of patients who received MDMA no longer met the diagnostic criteria for PTSD.
2. Psilocybin Compared To Leading Anti-Depressant In Phase 2 Trial
In a first-of-its-kind study, psilocybin was compared with escitalopram (sold as brand names Cipralex or Lexapro). The phase 2, double-blind, randomized, controlled trial involved 59 patients with moderate-to-severe depressive disorder, 30 of which received psilocybin and 29 who received the SSRI. While the primary outcome suggested that there was not a significant difference in antidepressant effects between psilocybin and escitalopram, secondary outcomes favoured psilocybin. Study authors determined further studies are required to determine psilocybin's anti-depressant effects, but the study is significant given its framework and publication in a major journal, The New England Journal of Medicine.
3. Several Companies Listed On Nasdaq, NYSE; ETFs Debut
On the financial side, a handful of psychedelic companies followed in the footsteps of Compass Pathways (Nasdaq: CMPS), listing on larger exchanges and catching the attention of investors who may have brushed the market aside in 2020. MindMed (Nasdaq: MNMD), a company with a market cap of $1 billion, went public in April 2021, followed by Atai Life Sciences (Nasdaq: ATAI), with a market cap of $2.7 billion.

Fieldtrip Health (Nasdaq: FTRP) debuted on the Nasdaq in late July, while Bright Minds Biosciences (Nasdaq: DRUG) listed in November. Other psychedelics companies that joined the Nasdaq in 2021 include GH Research (Nasdaq: GHRS), Seelos Therapeutics (Nasdaq: SEEL), and Enveric Biosciences (Nasdaq: ENVB).

In August, Cybin (NYSE: CYBN) became the first company in the sector to enter the New York Stock Exchange. Two ETFs also launched in 2021 on the NYSE, including the Defiance Next Gen Altered Experience ETF (NYSE: PSY) and the AdvisorShares Psychedelics ETF (NYSE: PSIL).
4. Dedicated Institutions Launched To Study Psychedelics
More institutions dedicated to the study of psychedelics opened in 2021. In January, the Icahn School of Medicine at Mount Sinai announced the launch of the Center for Psychedelic Psychotherapy and Trauma Research. Then in February, New York University established the NYU Langone Center for Psychedelic Medicine, with more than $10 million in donations from MindMed and other investors. In Canada, a $5 million donation from tech entrepreneur Sanjay Singhal will help fund the country's first psychedelic psychotherapy research centre for mental health at Toronto's University Health Network.
5. U.S. Government Provides First Federal Grant For Therapeutic Psilocybin Research In Over 50 Years
In October, it was announced that the National Institutes of Health would provide funding to a therapeutic study of psychedelics for the first time in 50 years. The federal agency granted $4 million to Johns Hopkins Medicine to investigate psilocybin for smoking cessation. The study will be led by Dr. Matthew Johnson, and Mydecine Innovations Group (NEO: MYCO) providing psilocybin for the research.
6. More Cities Decriminalize Psychedelics
Following the lead of cities like Denver, Oakland, and Santa Cruz, several cities decriminalized psychedelics in 2021. The city of Somerville, MA passed a resolution to de-prioritize the enforcement of laws against adults using psychedelic drugs like psilocybin, iboga, and others in January, followed by other Massachusetts cities including Cambridge, Northampton and Easthampton. Detroit and Seattle were two more major cities to join the list of cities to decriminalize or deprioritize psychedelic drug use in 2021.