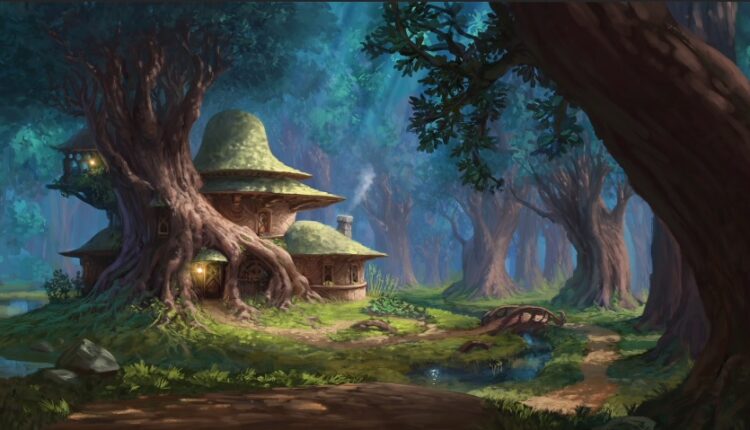 TDR's Top 5 Psychedelic Developments For The Week Of August 30
Welcome to TDR's review of the Top 5 Psychedelic developments for the week of August 30. Aside from presenting a synopsis of events, we provide market commentary to summarize the week that was for publicly-listed companies.
5. Red Light Holland Successfully Completes Canada's Largest Legal Sale and Import of Psilocybe Truffles into Canada Under a Health Canada Approved Psilocybin Import Permit
Red Light Holland Corp. (CNSX: TRIP) (OTCMKTS: TRUFF) announced that it has completed another export of the company's freshly harvested high-grade psilocybe truffles in bulk quantity, from the Netherlands to Canada, under a Health Canada psilocybin import permit awarded to CCrest Laboratories Inc. This second shipment and sale from Red Light Holland to CCrest Laboratories, including three psilocybin genetics (Galindoi – Mexicana – Tampanensis), has increased logistics efficiency while again maintaining temperature-controlled refrigerated conditions from door-to-door across the Atlantic.
The next phase of work in this international collaboration is to evaluate the suitability of Red Light Holland's natural psilocybin as a source of active pharmaceutical ingredients for scientific and potentially medical purposes.
4. Atai Life Sciences Gets Two New Investment Bank Coverage Initiations
New York-based investment bank Jefferies Group LLC has initiated coverage on atai Life Sciences. Analyst Andrew Tsai wrote: "Atai offers an interesting angle for investors seeking diversified exposure to psychedelics, which we think could garner considerable mindshare over the medium-term." He gave a US$27 price target for the billionaire Peter Thiel-backed company, implying a premium of ~75.6% to the close on August 31.
Meanwhile, an analyst from German investment bank Hauck & Aufhauser called atai: "As an aggressive early-mover, atai is pioneering this revolution," initiating the coverage with a buy rating and US$38 per share target to imply a premium of ~147.1% to the close on August 31.
__________
Almost 2/3's Of Canadians Have Heard Of Psilocybin-Assisted Psychotherapy (June 30-July 5, 2021)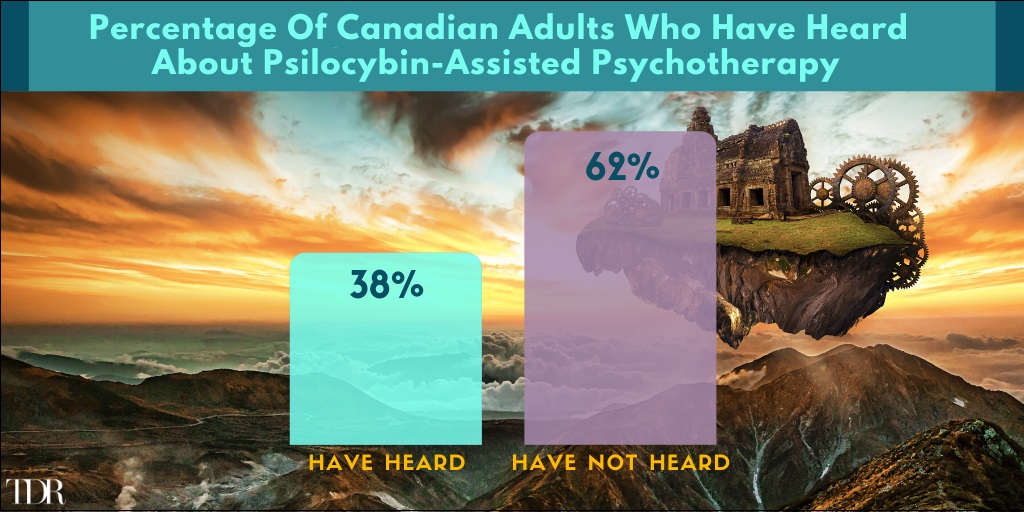 __________
3. Psychedelic Stocks Rise As Biotech Stocks Gain Across The Board
The biggest psychedelic stocks were mostly higher, with the Horizon Psychedelic Stock Index ETF (PSYK) rising ↑1.82% as the unofficial end of summer looms with Labor Day weekend in North America upon us. The performance in PSYK kept pace with its junior and blue chip biotech peers, with the Nasdaq Junior Biotechnology Index rising (↑2.20%) and Nasdaq Biotechnology Ishares ETF (↑2.32%) minting a new-all time closing high.
Although ETF gains were modest and volume light, some nice price action transpired in some of the small cap and mid-major issues. Field Trip Health gained 15.01% after HC Wainwright & Co. initiated coverage with a "Buy" and $20 price target. Investors also scooped up shares of Entheon Biomedical (15.63%), Mindset Pharma (21.95%), Psyence Group (56.52%), Cybin Inc. (12.82%), which all rose double-digits. Some issues that had existing momentum behind them (Cybin, Mindset) or were deeply oversold experienced a solid week. Although this was hardly the rule, as other issues such as Revive Therapeutics and Small Pharma failed to catch a bid.
While we can hardly say the technicals give the "all clear" for investors at this stage, we are encouraged the worst of the spring/summer selloff is behind the market and that bottom-base price action is taking place. The main reason—and we've been messaging this out for several weeks now—is the approaching Phase 2b endpoint results for COMPASS Pathways, expected in Q4 2021. In our estimation, this should be the sector's biggest potential catalyst of the year. A conclusive result would give the market the scientific validation it needs to facilitate the next wave of investment in the sector. No longer will the efficacy and safety of psilocybin and associated assisted-therapy be in the realm of anecdotes and the theoretical. It will have the backing of a fully-powered Phase 2b study. And the market will rejoice should it come to pass.
Just a few days ago, we noted the price action in COMPASS Pathways was looking much improved—perhaps signaling the start of the pre-Phase 2b endpoint 'accumulation' stage. While it's too early to draw conclusions, CMPS just notched its third straight weekly gain. The last time that happened was early February. Volume hasn't been impressive, so no call to action can be made. But with catalyzing results now within, or close to, a 3-month reporting window, we are tracking whether a buy-the-dips dynamic is starting to take hold.
Happy long weekend everyone.
| | | | | | |
| --- | --- | --- | --- | --- | --- |
| Company | Ticker | Price ($) | Weekly Change (%) | WoW Volume Trend | Market Cap (s/o) |
| ATAI LIfe Sciences | ATAI | 17.16 | 3.37 | ↓ | US$2.65B |
| COMPASS Pathways | CMPS | 33.24 | 4.42 | ↔ | US$1.38B |
| Mind Medicine | MNMD | 2.85 | 3.63 | ↓ | US$1.29B |
| GH Research | GHRS | 22.01 | 3.75 | ↓ | US$1.11B |
| Cybin Inc. | CYBN | 2.64 | 12.82 | ↑ | US$421.5M |
| Field Trip Health | FTRP | 5.21 | 15.01 | ↑ | US$300.6M |
| Numinus Wellness | NUMI | 0.85 | -1.16 | ↔ | C$172.5M |
| Small Pharma | DMT | 0.39 | -7.14 | ↓ | C$123.9M |
| Revive Therapeutics | RVVTF | 0.328 | -3.81 | ↑ | US$103.8M |
| Mydecine Innovations | MYCOF | 0.371 | -1.59 | ↓ | US$89.0M |
In the news…
Awakn Life Sciences has received Depository Trust & Clearing Corporation eligibility. DTC eligibility allows its shares to be electronically cleared and settled, streamlining the process of trading, enhance liquidity, and provide direct access to investors in the U.S. OTC capital markets. 
Braxia Scientific announced the filing of its fiscal first-quarter results for the three-month period ending June 30, 2021. Complete financial statements along with related management discussion and analysis can be found in the System for Electronic Document Analysis and Retrieval (SEDAR), the electronic filing system for the disclosure documents of issuers across Canada, at www.SEDAR.com.
Field Trip Health announced the launch of "KAP Co-op", a program that enables eligible independent psychedelic therapists to provide ketamine-assisted psychotherapy (and, in the future, other legal, psychedelic-assisted therapies) at its Field Trip Health centers.
KetamineOne Capital Limited announced that its wholly-owned subsidiary, Integrated Rehab and Performance Ltd., is expanding its business through the addition of four new, veteran-focused, multidisciplinary clinics in the Comox Valley, Ottawa, Halifax and Surrey.
Mind Cure Health announced its financial results for the three and twelve months ended May 31, 2021. Seven significant business highlights were in its first full year of operation.
MindMed and BioXcel Therapeutics announce the publication of BioXcel's International Patent Application No. PCT/US2020/051256 (published as WO2021055595) for detecting and preventing the early onset of agitation in patients predisposed to highly agitated behaviour.
Mindset Pharma announced that compounds from its Family 4, comprised of DMT/5-MeO-DMT inspired analogs, have demonstrated a significant decrease in serotonergic toxicity, which can cause a range of mild to life-threatening symptoms, in head-to-head preclinical comparisons.
PharmaDrug Inc. announced that David Kideckel will be joining the board effective immediately. David is the former Managing Director Of The Life Sciences Division at Alta Capital Management and Institutional Equity Research Analyst at Beacon Securities.
Red Light Holland announced that its financial results for the quarter ended June 30, 2021 have been filed on SEDAR. The company has closed its previously announced acquisition of Mera Life Sciences.
Separately, RLH has mutually agreed to terminate the previously announced definitive scheme implementation deed with Creso Pharma.
2. DEA Proposes Massive Increase In Marijuana And Psilocybin Production For Research To Develop FDA-Approved Medicines
The Drug Enforcement Administration (DEA) is proposing a massive increase in the production of marijuana and psilocybin for research purposes, with the intent of aiding in the development of new federally approved therapeutic medications.
In a notice set to be published in the Federal Register on September 3, the DEA said it is proposing "significant increases" in the manufacturing of "the schedule I substances psilocybin, psilocin, marihuana, and marihuana extract, which are directly related to increased interest by DEA registrants in the use of hallucinogenic controlled substances for research and clinical trial purposes."
Along with lofty cannabis cultivation golds, the DEA massively increased its production goals of psilocybin and psilocin. The quota was set at 50 grams for psilocybin. Now it's been revised to 1,500 grams—a 2,900 percent increase. DEA also wants to manufacture 1,000 grams of psilocin, instead of just 50 grams as initially proposed.
1. Washington Officials Join Cancer Patients In Federal Court Argument Pushing DEA To Allow Psilocybin Access
The Washington State attorney general's office appeared alongside lawyers representing cancer patients on September 2, telling a federal appeals panel that people in end-of-life care deserve legal access to psilocybin—the main psychoactive compound in psychedelic mushrooms—under state and federal right-to-try laws.
It is entirely consistent with the purpose and language of the state and federal right-to-try laws to include any controlled substances that have completed Phase 1 trials, including Schedule I controlled substances. It's entirely inconsistent with the right-to-try laws to prevent patient access to these treatments.

Washington Deputy Solicitor General Peter B. Gonick, said in oral argument before the U.S. Court of Appeals for the Ninth Circuit
Congress and 41 U.S. states have adopted right-to-try (RTT) laws, which allow patients with terminal conditions to try investigational medications that have not been approved for general use. But in the case before the Ninth Circuit, two patients and a Seattle-based palliative care clinic, the Advanced Integrated Medical Science (AIMS) Institute, say the U.S. Drug Enforcement Administration (DEA) is standing in their way.