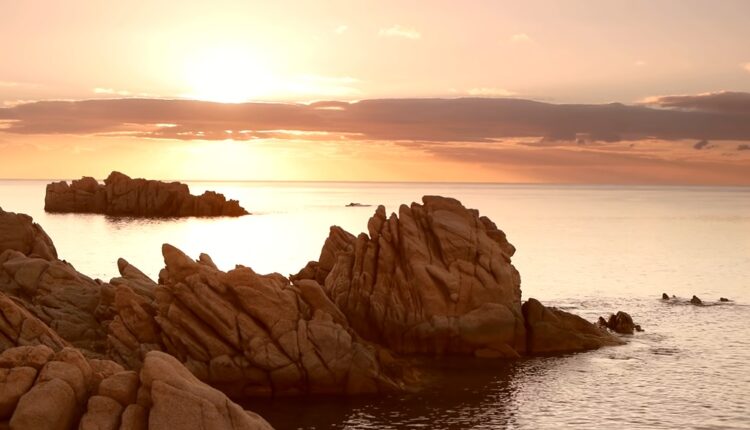 TDR's Top 5 Psychedelic Developments For The Week Of July 3
Welcome to TDR's review of the Top 5 Psychedelic Developments for the week of July 3. Aside from presenting a synopsis of events, we provide market commentary to summarize the week that was for publicly-listed companies.
5. Study Reveals Psilocybin May Be More Cost-Effective Than Current Treatments For Depression
A new study published by Cambridge University Press has found that psilocybin combined with therapy could be more cost-effective at treating major depression disorders than currently used methods.
The study, Cost-effectiveness of psilocybin-assisted therapy for severe depression: exploratory findings from a decision analytic model found that when psilocybin was costed at £1200 and combined with therapy from one therapist, the cost of treatment was £5239.
Psilocybin-based treatment was also found to provide stronger returns in terms of the quality of life of patients following treatment, with psilocybin's treatment returning a QALY nearly 10% larger than the next most effective treatment, CBT.
4. Lucy Scientific Discovery, Inc. Achieves Major Milestone with Successful Completion of its Acquisition of the Assets of Wesana Health
Lucy Scientific Discovery Inc. (NASDAQ: LSDI) announces the successful completion of its acquisition of Wesana Health Inc. SANA-013 assets, marking a significant milestone in the field of mental health therapeutics. This acquisition strengthens Lucy's position as a leader in innovative drug development research and accelerates the development and commercialization of this groundbreaking treatment.
SANA-013 is being developed for the treatment of several mental health and central nervous system (CNS) related conditions, including Major Depressive Disorder (MDD), Migraine, Episodic Cluster Headaches, and Trigeminal Neuralgia (TG). This novel combination allows both psilocybin and CBD to act in the brain, while also inducing a potent anti-inflammatory effect that, together, leads to anti-depressant effects.
According to Emergen Research, the global depression treatment market size was $12.1 billion in 2019 and is expected to reach $16.1 billion in 2027, with a revenue CAGR of 3.9% from 2020-2027.
__________
COMPASS Pathways Stock Rises 19.32% Following Positive News Cycle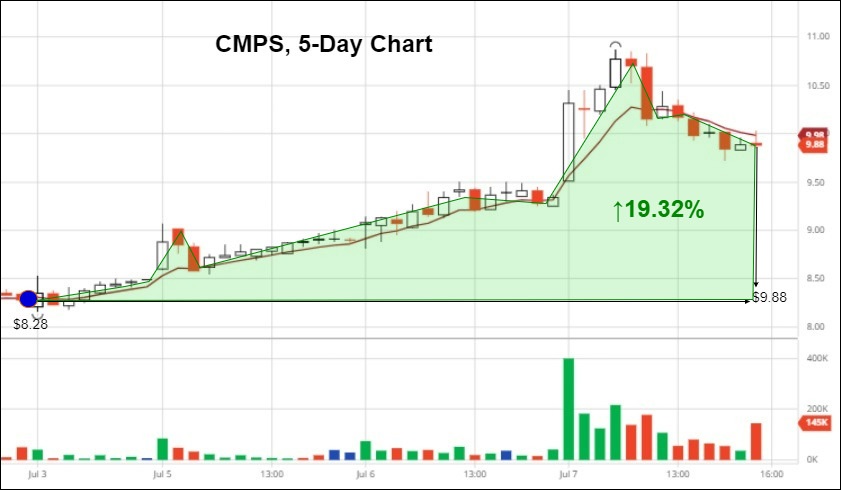 __________
3. Psychedelic Stocks Rise, Finish Week With A Bang
The psychedelic sector rose forcefully this past week, as reflected by the Advisorshares Psychedelics ETF (PSIL) ↑10.21%. The double-digit performance was particularly surprising, given that it outperformed biopharma peers indices such as the Nasdaq Junior Biotechnology Index ↓1.63% and Nasdaq Biotechnology Ishares ETF↓2.03% which finished negative for the week. The NASDAQ 100 ↓0.94% and S&P 500 ↓1.12%were lower as the specter of highest rates gave investors pause.
Here's how the Health Care (Biotechnology) sector performed:
In the news…
Australia's drug regulator decision to allow authorised psychiatrists to prescribe psychedelic drugs is "questionable, if not concerning", and likely driven by the influence of lobby groups instead of health experts, mental health researchers say.
Awakn Life Sciences announced the sale of Awakn London Limited, Awakn's subsidiary that owns and operates its healthcare clinic in London, United Kingdom trading as Awakn Clinics London. T
Bionomics Limited announced key leadership updates to drive its ongoing transformation to a U.S.-focused company, streamline its allocation of capital, and support its next stage of strategic growth.
Bipartisan congressional lawmakers are looking to use a must-pass defense bill as a vehicle to advance a number of drug policy reform proposals, including provisions to expand access to medical marijuana for military veterans, facilitate the rescheduling of certain psychedelics.
COMPASS Pathways announced that the American Medical Association has released the language of its new Current Procedural Terminology (CPT) III code for Continuous In-Person Monitoring and Intervention During Psychedelic Medication Therapy. The code will go into effect and will be published in the CPT manual on January 1, 2024.
COMPASS Pathways has entered into a term loan agreement with Hercules Capital, Inc. (NYSE: HTGC) for up to $50 million.
Core One Labs announced that its wholly owned subsidiary, Vocan Biotechnologies Inc., has completed final steps of its research for its biosynthetic production system and has filed a patent under the Patent Cooperation Treaty for international protection of its novel production techniques for biosynthesized psilocybin.
Dirtea Ltd pulled social media posts making host of claims for its premium mushroom supplements after the Advertising Standards Authority launched an investigation.
Drug Enforcement Administration (DEA) celebrated its 50th anniversary this week—marking a half century of enforcing criminalization laws that have failed to fulfill the mission to eradicate drugs at the same time that nearly half of the country has legalized marijuana and psychedelics reform is also booming.
Filament Health will supply psilocybin for two clinical studies funded by the Canadian Institutes of Health Research operating grants on mental health and Substance Use Disorders.
Global pharmaceutical sector has around $700 billion at its disposal to acquire other companies and invest in research and development, according to Goldman Sachs Research. That war chest will be important as patents expire for some of the industry's blockbuster drugs.
Magic mushroom store has opened up on Ouellette Avenue in Windsor, Ont., by a company that says it's setting up psilocybin shops as part of a fight for legalization.
Meme Of The Week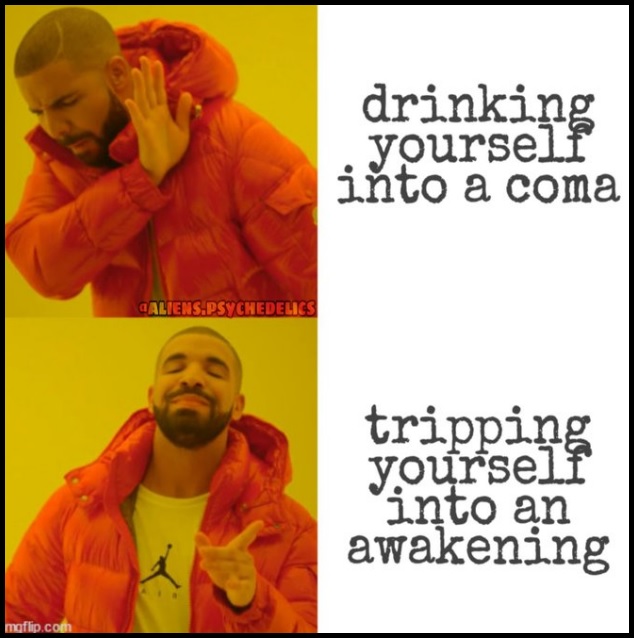 Mydecine Innovations Group reports special meeting results.
PharmaDrug Inc. announced that it has reached an agreement with the holders of $650,000 principal amount of the company's convertible debentures to terminate a general security agreement granted by the company's wholly-owned subsidiary Sairiyo Therapeutics Inc.
Rep. Alexandria Ocasio-Cortez expressed concern that President Biden might obstruct a bipartisan push to allow psychedelics research.
Small Pharma announced a research and development (R&D) strategy update, aimed at expediting its clinical program of SPL028, the Company's novel deuterated N, N-dimethyltryptamine (DMT) compound with multi-layered intellectual property protection.
Small Pharma announced that Mr. Peter Rands, co-founder, Chief Innovation & Intellectual Property Officer and former Chief Executive Officer of the company, has left his positions as an executive officer and director of the company and its subsidiaries, effective as of July 1, 2023.
St. Lawrence College is partnering with local health and wellness startup Neuma to deliver the country's first college level psychedelics foundations program with a focus on experiential learning.
Terence McKenna discusses the role of psychedelics in the "human story"…
2. Bipartisan Lawmakers Applaud FDA For Publishing Psychedelics Research Guidance, As They Requested In New Congressional Bill
Bipartisan congressional lawmakers are applauding the Food and Drug Administration (FDA) for releasing first-ever draft guidance on psychedelics research—a development that they had requested through a new bill just days before the agency took the step.
We need this guidance to expand clinical trial access so that we can push towards life-saving psychedelic therapies for our veterans, servicemembers, and people living with PTSD, traumatic brain injury, and substance abuse disorder.

Reps. Dan Crenshaw (R-TX)
Reps. Dan Crenshaw (R-TX), Mariannette Miller-Meeks (R-IA) and Ro Khanna (D-CA) filed the legislation this month. And while FDA didn't say that its decision to release the guidance was directly responsive to the measure, it's precisely the action that the first part of the bill addressed.
FDA's draft guidance provides scientists with a framework to carry out research that could lead to the development of psychedelic medicines. A 60-day public comment period is open for interested parties to submit feedback on how final guidance should be shaped.
1. COMPASS Pathways Projects 2027 Commercialization Timeline For Psilocybin Therapy
With timelines for the submission of approval for MDMA-assisted therapy becoming more clear, COMPASS Pathways (NASDAQ:CMPS) has provided their own estimation on when psilocybin-assisted therapy may obtain regulatory approval. Today, the company prognosticated on when that may be, provided that Phase 3 clinical trial success is achieved.
According to Tommaso Barba, PhD candidate at the Centre for Psychedelic Research, Imperial College London, COMPASS Pathways representatives indicated that psilocybin therapy may achieve commercialization 'by the beginning of 2027', with results from the Phase 3 trial coming in 'mid 2024' and 2025, respectively. It is unclear whether the timeline for commercialization refers to post-European or U.S. Food and Drug Administration regulatory approval.
The company made this prognostication at the Psych Global Symposium, held in London, England, on Thursday, 6 July, 2023. The event describes itself as "home to world-leading psychedelic research institutions and publicly traded companies, with direct access to London's capital markets."