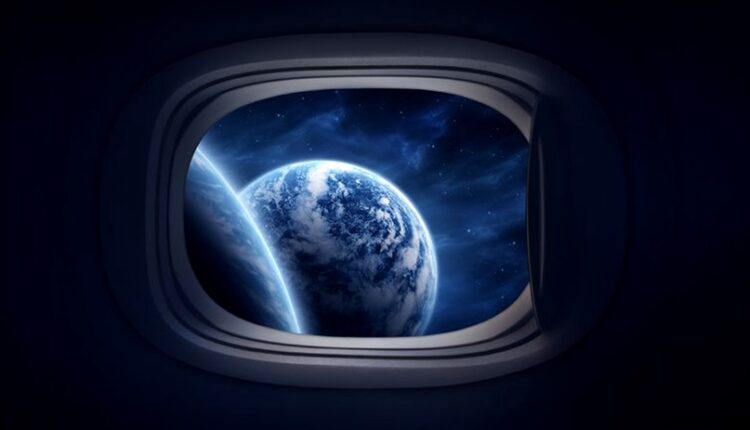 TDR's Top 5 Psychedelic Developments For The Week Of June 14
Welcome to TDR's review of the Top 5 Psychedelic developments for the week of June 14. Aside from presenting a synopsis of events, we provide market commentary to summarize the week that was for publicly-listed companies.
5. Numinus Wellness Graduates to Tier 1 on the TSX Venture Exchange
Numinus Wellness Inc. (CVE:NUMI) has received approval to graduate to Tier 1 Issuer status on the TSX Venture Exchange, effective June 18, 2021. By qualifying for up-listing to the TSXV's top tier under the Life Sciences industry segment, Numinus will benefit from improved service standards, reduced compliance obligations and increased access to institutional investors.
This up-listing is another indication that Numinus has effectively advanced its healthcare strategy, met its business objectives and built a rapidly scalable growth platform to lead the emerging sector of psychedelic-assisted psychotherapy. Going forward, we expect to achieve near-term catalysts across our business including clinic acquisitions, new intellectual property, MDMA and psilocybin compassionate access trials, in-clinic ketamine-assisted therapy and further up-listings in the US and Canada. (emphasis ours)

Payton Nyquvest, President, CEO and Chair, Numinus
The TSXV classifies listed issuers into different tiers based on standards including historical financial performance, stage of development and financial resources. Tier 1 is the TSXV's premier tier and is reserved for the TSXV's most advanced issuers with the most significant financial resources.
4. Creso Pharma and Red Light Holland Merge to Introduce The HighBrid Lab (TM), a Leading Global Psychedelics x Cannabis Company
Creso Pharma Ltd. (OTCMKTS: COPHF) and Red Light Holland Corp. (CSE: TRIP) (OTCMKTS: TRUFF) have entered into a definitive scheme implementation deed to combine businesses and create The HighBrid Lab, a global psychedelics and cannabinoid company. The HighBrid Lab is expected to have an implied pro forma equity value of C$347 million based on the closing price of Creso Pharma shares and Red Light Holland on June 15th, 2021, with an implied premium to Red Light Holland Shareholders of 29.9% based on the 30-day VWAP of both companies.
The newly-formed HighBrid Lab will focus on several key growth areas, such as:
● Expanding market and brand leadership in recreational psilocybin, supported by education, telecounseling and technology as new markets open
● Applied science and innovation supporting long-term opportunities in psychedelics with both naturally occurring and pharmaceutical grade drug discovery
● Scaling recreational cannabis offering in North America by focusing on increasing market share in Canada and taking advantage of the Combined Company's CSE listing to progress the introduction of products into the US, as well as leveraging industry expertise to execute its US cannabis acquisitions
__________
Solid Majority In The United Kingdom Support The Medicalization Of Psilocybin And Associated Policy Changes
__________
3. Mixed Week For Psychedelics Stocks, Though The Sector Outperforms Biotech For The 2nd Consecutive Week
The biggest psychedelic stocks were mixed this week on general declining volume. The Horizon Psychedelic Stock Index ETF (PSYK) outperformed biotech stocks this week, edging ↑0.47% higher versus modest declines in both the Nasdaq Junior Biotechnology Index (↓2.05%) and Nasdaq Biotechnology Ishares ETF (↓2.06%). Obviously, the bullish sentiment surrounding the atai Life Science IPO provided a major tailwind for the sector.
On Friday, the bullish tone in ATAI stock was set from the get-go. With the final IPO price set the day before at $15 per share—at the high end of its initial $13-15 range—atai's first print was at $21. Despite a steep post-open selloff which saw price dip to a low of $16.50, the stock finished strong to close at $19.45.
The robust investor demand and price action was reminiscent of the COMPASS Pathways IPO last September. Back then, COMPASS raised $128 million by offering 7.5 million ADSs at $17/share—above the initial IPO range of $14 to $16. On IPO day, CMPS went on to open at $23.40/share on the way to rising 163% in price before year's end. CMPS shares never dipped below $22.51 on its journey to new highs. While atai didn't gain as sharply on opening day (29.66% vs. 70.58%), it was at a disadvantage being was the 3rd major exchange listed psychedelic company and competing against several more new issues which have come to market since COMPASS listed on September 18, 2020.
Nonetheless, investors should be very satisfied with Friday's results. With a market cap of US$2.93 billion, atai decisively vaults into a leadership position by market cap. It was great to see investor enthusiasm reinvigorate in advance of the listing, which had been flagging for much of Q2. The question now is whether recent momentum can sustain itself or whether the sector follows the whims of the broader biotech market through the lower volume summer months.
| | | | | | |
| --- | --- | --- | --- | --- | --- |
| Company | Ticker | Price ($) | Weekly Change (%) | WoW Volume Trend | Market Cap (s/o) |
| ATAI LIfe Sciences | ATAI | 19.45 | – | – | US$2.95B |
| Mind Medicine | MNMD | 3.74 | -4.59 | ↓ | US$1.67B |
| Compass Pathways | CMPS | 36.34 | -8.41 | ↓ | US$1.49B |
| Field Trip Health | FTRP | 7.47 | 17.63 | ↓ | US$428.1M |
| Seelos Therapeutics | SEEL | 3.02 | -10.11 | ↔ | US$307.5M |
| Cybin Inc. | CYBN | 2.14 | 16.93 | ↑ | C$317.0M |
| Numinus Wellness | NUMI | 1.03 | ↔ | ↓ | C$208.1M |
| Small Pharma | DMT | 0.60 | 20.00 | ↔ | C$190.1M |
| Revive Therapeutics | RVV | 0.48 | 2.12 | ↔ | C$152.2M |
| Mydecine Innovations | MYCO | 0.285 | -6.55 | ↓ | C67.8M |
In the news…
Awakn Life Sciences has completed its reverse takeover transaction and that the net proceeds from its previously announced brokered private placement of 3,320,220 subscription receipts for aggregate gross proceeds of $8,300,550 have been released from escrow. The company has also received final approval to list its common shares on the Neo Exchange, which is expected to commence on June 23, 2021 under the stock symbol "AWKN".
Braxia Scientific announces that Dr. Josh Rosenblat, Braxia Scientific's Chief Medical and Science Officer, has been awarded and received funding by the Canadian Institute of Health Research (CIHR), of the Government of Canada, to support the first of its kind Ketamine clinical trial for Bipolar Depression. The collaboration with Toronto's University Health Network will include 100 participants across two sites.
Cybin Inc. has selected social anxiety disorder and generalized anxiety disorder as the initial target indications for its proprietary psychedelic molecule CYB004. The COVID pandemic has greatly increased the potential size of these therapeutic markets, having increased 3-fold according to Dr. Alex Belser, Cybin's Chief Clinical Officer.
Entheon Biomedical has entered into a definitive agreement to acquire personalized genetics company Lobo Genetics. Under the deal—structured as a three-cornered amalgamation—Lobo will merge with Subco, a newly incorporated and wholly-owned subsidiary of the company.
Field Trip Health has completed initial drug metabolism and pharmacokinetic studies for FT-104, its novel psychedelic compound in development. With synthesis and scale-up now complete, the company is gearing up to submit its applications to commence Phase 1 human trials.
Mind Cure Health has developed two proprietary ketamine-enhanced protocols for psychedelic-assisted psychotherapy – one for treating pain and another for treating depression. MINDCURE will distribute these protocols to therapists through iSTRYM, its digital therapeutics platform, in time for iSTRYM's clinical MVP launch in Q3 2021.
MindMed announced the addition of Dr. Peter Bergethon to the Company's Scientific Advisory Board. Dr. Bergethon is the Vice President and Head of Digital and Quantitative Medicine at Biogen Inc., where he leads the effort to transform clinical trials and humanize drug discovery by encouraging the transition of clinical trial measures from a qualitative to a quantitative discipline.
Mydecine Innovations announced the launch of its in-silico drug discovery program in conjunction with researchers at the University of Alberta. The expansion of its R&D efforts and AI/ML drug screening program will allow Mydecine's research teams to more efficiently expand its knowledge of the pharmacological value of Psilocybe mushrooms in a therapeutic setting.
MYND Life Sciences announces a Letter of Intent with Eyam Vaccines and Immunotherapeutics. The LOI outlines an Exclusive Licensing Agreement with respect to Eyam's proprietary technologies for applications to Central Nervous System Vaccines. The agreement will allow MYND to access cutting edge technology with the development of vaccines that have the ability to prevent neurological disorders such as Major Depressive Disorder.
Novamind Inc. has made a strategic investment of US$1,000,000 in a stealth mode drug development company based in the United States. The strategic investment leverages Novamind's expertise in patient recruitment and patient management for the Investee's development of novel treatments for neuropsychiatric disorders.
PharmaTher Holdings has filed a pre-Investigational New Drug (pre-IND) meeting request and briefing package with the U.S. Food and Drug Administration to support the clinical development of KETABET and associated Phase 2 clinical study as a potential treatment for depression, and to discuss the product development plan for its patented hydrogel-forming microneedle patch delivery technology.
Revive Therapeutics has entered into an agreement with the University of Health Sciences Antigua  to collaborate on utilizing Revive's novel psychedelic-assisted therapies and pioneering the clinical research and development of psychedelics in Antigua and Barbuda.
Small Pharma was granted UK patent no. GB2585978 on Wednesday, the first patent in awhile to cover a novel composition of matter in the psychedelic field. The claim is expected to cover the drug substance (N,N-dimethyltryptamine or DMT) in the company's preclinical program SPL028.
Wake Network has entered into an agreement with Santé Cannabis for consultation and clinical research services to support Wake clinical trials in Canada. Under this engagement, in addition to the clinical trials, Santé will also engage with physicians, therapists, and research investigators as partners in psychedelic medicine and research development.
2. California Senator Previews Next Steps For Psychedelics Bill
A California senator sponsoring a bill to legalize possession of psychedelics in the state says the proposal is a step toward eventually decriminalizing all drugs.
Sen. Scott Wiener (D) made the comments last week in a chat hosted by the Psychedelic and Entheogen Academic Council (PEAC), discussing next steps for his psychedelics legislation after it passed in the Senate earlier this month. He said advancing the measure in the Assembly will be "very challenging" due to a number of factors, but he sees progress in the legislature.
As a way to generate support, some psychedelic substances might not make the cut. The senator said one possible amendment that could be expected in the Assembly would be to remove ketamine from the list of psychedelics that would be included in the reform. Mescaline, a psychoactive compound derived from peyote and other cacti, is another controversial psychedelic.
If enacted into law, the bill would remove criminal penalties for possessing or sharing numerous psychedelics—including psilocybin mushrooms, DMT, ibogaine, LSD and MDMA—for adults 21 and older.
1. atai Life Sciences Announces Pricing of Upsized Initial Public Offering—Full Coverage
Atai Life Sciences B.V. (NASDAQ: ATAI), a clinical-stage biopharmaceutical company aiming to transform the treatment of mental health disorders, announced the pricing of its upsized initial public offering in the United States of 15,000,000 common shares at a price to the public of $15.00 per share. The final IPO pricing was at the upper end of its previously indicated range of $13-15 per share.
The gross proceeds of the offering, before deducting underwriting discounts and commissions and other offering expenses payable by atai, are expected to be $225.0 million. In addition, atai has granted the underwriters a 30-day option to purchase up to an additional 2,250,000 common shares at the initial public offering price, less underwriting discounts and commissions.
The Unofficial Atai Life Sciences Pre-IPO Deep Dive: What Investors Need To Know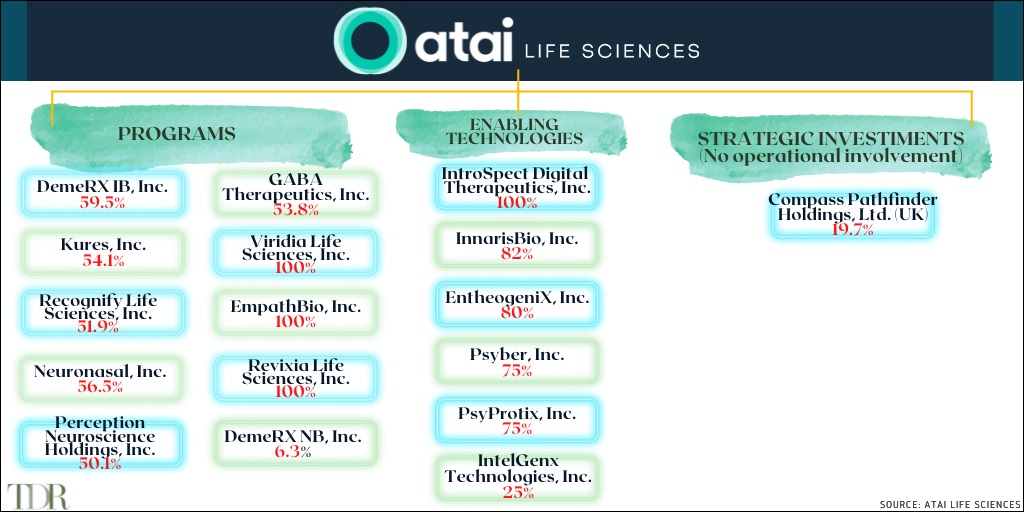 atai Life Sciences Founder Christian Angermayer On CNBC
ATAI Life Sciences Rings the Opening Bell