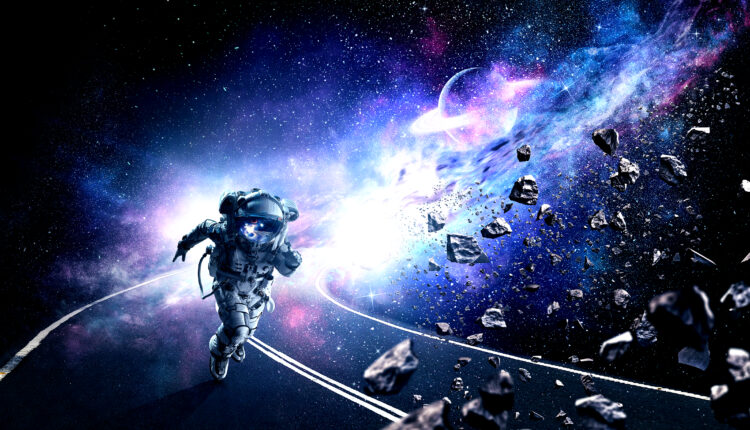 The Highlights Of Cybin's Year-End Summary And A Look Ahead At 2022
Cybin has issued its year-end summary for 2021. Cybin, a biopharmaceutical business that trades under the symbol of CYBN, is on a mission to transition psychedelics to therapeutics. Cybin's year-end summary details the hurdles the company has overcome as well as accomplishments from the year gone by. In particular, the year-end summary highlights the momentum that will help the company evolve in the year ahead.
Cybin's Expansion In 2021
Cybin increased the size and scope of its organization throughout the year. All in all, Cybin's employee count jumped from a mere five to a whopping 55. The company now has a presence in four countries. Cybin has also created an operating ecosystem consisting of 40+ partners including vendors that have provided essential support for nearly 100 preclinical studies, investigational filings for psychedelic treatments and patent filings.
Cybin's Chief Executive Officer, Doug Drysdale, states the company has excelled in the differentiation of preclinical data through an innovative approach highlighted by a well-primed research and development pipeline that is ready to pump freely in the year ahead. The company is poised to support nearly half a dozen clinical studies in the year ahead.
Drysdale commented that he hopes to make strides in advancing the company's proprietary psychedelic development candidates of CYB004 and CYB003, bringing them that much closer to approval. Both CYB003 and CYB004 are designed to treat patients saddled by addiction disorders and depression. If everything goes as planned, 2022 will be what Drysdale describes as a "…a truly transformative year for Cybin."
Notable Accomplishments In 2021
Cybin had a solid 2021, highlighted by its announcement of CYB003 data that demonstrates meaningful advantages of the drug compared to oral psilocybin for mental health treatment. Cybin's deuterated psilocybin analog stemming from the CYB003 program displayed a solid 50% variability reduction when juxtaposed with oral psilocybin, a 50% reduction when juxtaposed with oral psilocybin's dose and even a 50% reduction in time to onset as compared to the oral form of the psychedelic. This accomplishment is also highlighted by the nearly 100% hike in brain penetration when compared to the oral treatment.
Cybin earned the Notice of Allowance provided by the U.S. Patent and Trademark Office for the use of its CYB004 product designed to treat anxiety disorders. The company's brass deserves credit for raising nearly $70 million in a bought-deal offering, hiking its aggregate raised capital total from the date of the company's launch to $120 million.
Cybin's Digital Therapeutics Platform Is Taking Shape
The year coming to a close was also favorable for Cybin as it marked the start of the next phase of its Digital Therapeutics Platform that enhances the analysis of patient outcomes through patient-centered data analytics that are secure and effective for treatments provided before and after the use of psychedelics.
Cybin's Collaboration with Publicly Traded Greenbrook TMS Is Worth Your Attention
Cybin also established an Exclusive Research and Development Collaboration agreement with a Greenbrook TMS subsidiary known as TMS NeuroHealth Centers. Greenbrook TMS operates nearly 130 outpatient mental health service centers throughout the country.
Greenbrook TMS is also a publicly traded company. Those interested in psychedelics investing are encouraged to perform their due diligence on Greenbrook TMS. The company trades on the NASDAQ under the symbol of GBNH.
__________
* In accordance with an executed agreement between The Dales Report and Cybin, The Dales Report is engaged with the aforementioned on a 6-month contract for $7,500 per month, with the purpose of publicly disseminating information pertaining to Cybin via The Dales Report's media assets, encompassing its website, diverse social media platforms, and YouTube channel. Compensation for The Dales Report services involves the receipt of a predefined monetary consideration, which may, on certain occasions, encompass ordinary shares in instances where monetary compensation was not obtained. In such instances where share compensation was received, The Dales Report hereby asserts the right to engage in the acquisition or disposition of such shares subsequent to the conclusion of the aforementioned contractual period, in compliance with provincial, state, and federal securities regulations. Please refer to the "Disclosures" section below, which is to be interpreted in conjunction with this disclaimer.