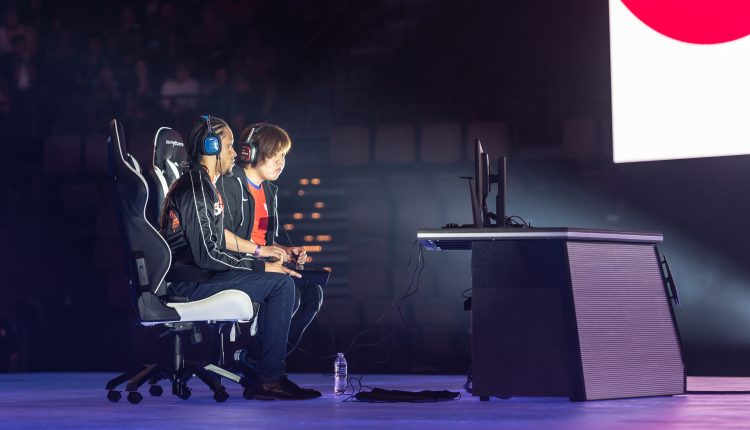 COVID-19 Creates Esports Betting Opportunities
The COVID-19 crisis has hit nearly every industry by limiting travel and exposure via social distancing, but the esports industry has remained relatively resilient due to its unique ability to operate without a central location.
The lack of traditional sports has hit fans particularly hard who are looking for competitive entertainment that is both live and engaging. While TV channels such as ESPN and Fox Sports have had replays of old championship games, these work best only as temporary fillers because the outcomes are already known. In a revolutionary act, ESPN and Fox announced a slate of live esports programming to fill the content void, and audiences responded relatively positively. While prior attempts to broadcast esports to a wider audience had mixed results, these efforts have been received positively by both traditional sports fans looking for something to watch and esports fans stuck at home.
The positive reaction has shown why esports is more than just the coveted 18-34 age demographic as games such as iRacing (eNASCAR) brought in over 1 million viewers, and the NBA's player 2k tournament on ESPN sparked countless conversations on Twitter. In addition to mainstream television attention, Esports has also seen its home platform of online streaming peak when Twitch hit a new high of four million concurrent viewers. The recent hype for esports is palpable despite the inability for tournament organizers to hold big stadium events, teams to do meet and greets, and for fan clubs to hold watch parties because esports has shown it can transcend needing a physical space.
This flexibility to offer a compelling product with few resources has shown how durable esports is compared to traditional sports and entertainment options that have all ground to a halt due to stay at home orders. Despite home entertainment options such as Netflix, Hulu, and YouTube, it has been esports that have dominated the headlines with friendly coverage because it is the only medium creating new content that is both live and engaging with a focus on competition.
The increased attention has led to esports betting taking center stage since there are few options to bet on. The Nevada Gaming Control Board has allowed betting on the Call of Duty League (CDL), Overwatch League (OWL), League of Legends Championship Series (LCS), League of Legends European Championship (LEC), and ESL Pro League (EPL) in a bid to keep sportsbooks open.
While Betway, Loot.bet, Draftkings, and William-Hill have all offered esports products in the past, they never saw esports make significant impacts on their bottom lines. Now due to COVID-19, esports have gone from 1% to 35% of their market share and companies are looking to turn that momentum into long-term impact.
Companies that are currently vested into esports naturally will benefit the most from this sudden windfall. Companies such as Unikrn offer unique esports cryptocurrencies that allow for betting on a variety of esports not covered by the Nevada Gaming Control board and cover more than the United States. Fantasy apps such as Draft Kings, FanDuel, and Sleeper are starting to offer more unique esports competitions that appeal to more than just straight bettors (think fantasy football but with esports instead of Tom Brady).
This boon will have lasting effects as both bettors and sportsbooks see the value in diversification and we will see continued growth for the esports industry as a whole.