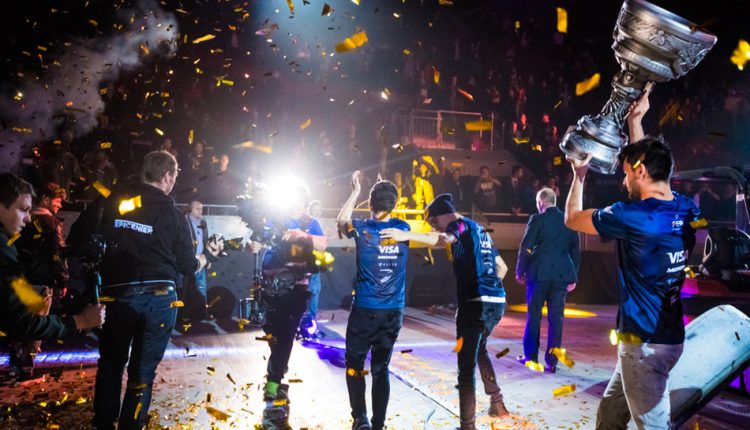 Crowdfunding in Esports is a Net Positive
From established orgs like Fnatic to media aggregation websites like Juked, crowdfunding expansions has become a hot trend in esports. Is this the best way to raise funds or mere efforts at paid publicity stunts?
Juked – Media aggregator raised $1 million
While esports has made appearances on crowdfunding websites like Kickstarter and IndieGoGo, it has never sustained growth for companies through such means. Individual content creators often use websites like Patreon or Only Fans to monetize fanbases, but in esports the main way to raise capital was through private Venture Capital raises. 
With VC's tightening their purses due to COVID-19, Juked CEO Benjamin Goldhaber believed using corporate crowdfunding website Republic.co was the right call in ensuring Juked's future. Juked is offering potential investors a crowd simple agreement of future equity (SAFE) meaning investors will not have voting, information, or inspection rights but will receive company stock at a later date (tied to a specific event). 
To date, Juked has raised over $1 million USD with over 2,000 individual investors (minimum $100 USD to invest) raising a few points for investors. Often times crowdfunding can be risky because it can expose companies ability to galvanize support. In this case it was the opposite as their campaign still has 135 days to go and their minimum goal was $25,000.
Juked's ability to court public financial support is great for both expanding their operations, but also convincing future investors that they are able to create a real business that produces ROI and has a customer base to work with. Juked has also given us an insight into a very typical esports focused startup without fluff. They are valuing themselves at $8.5 million and their Republic post gives an infographic rich pitch deck that explains who they are, what they do, and why they should be invested in.
In their pitch, Juked touches on their business model and how they plan to monetize their existing platform. Normally information like this could take knowing the right person, signing three NDAs, and scheduling a Zoom call, but Juked decided to show their hand in order to gain confidence and trust from the market. This information is something that is sorely lacking in an industry where whitepapers, real financial numbers, and non inflated valuations are incredibly hard to find.
The real test is how Juked will implement the strategy they laid out so far, and if they will augment any of their plans due to the capital they raised.
Fnatic – Old school esports organization looking to gain shareholders
The otherside of crowdfunding is actually borrowing from a completely different industry: traditional sports. Fnatic is hoping to emulate the success European football clubs such as Manchester United have had with "club memberships." Fnatic wants fans to buy into the club to engender loyalty and to raise short term capital to grow the brand. 
Fnatic's gambit is much different than Juked's, and is not nearly as revolutionary. Fnatic's buy in is much lower (shares cost £4.67) which allows for a more diverse investor base than Juked's $100 minimum. Yes, Fnatic is looking to raise money in the short term, but this is a capital raise they can allow to go on infinitely because they aim to gain fans year over year.
In the campaign, Fnatic revealed a lot less than than Republic about their future plans, but gave the public a few key performance indicators (KPIs) to evaluate. First, Fnatic has a pre-money valuation of £100,000,000 and second they are working on diversifying their portfolio from being an esports revenue company. Fnatic's three pillars for revenue are: esports, content activations, and selling performance equipment (mice, keyboards, etc).
Fnatic is looking to scale these three pillars in the future as they are currently generating $11.5 million a year (exluding prize money) according to a report from The Esports Observer. Fnatic has the right idea, but they are not alone as fellow British organization Guild Esports and Danish rival Astralis Group are listed on public stock exchanges as well. 
Will we see a revolution in esports organizations creating modified public offerings? Not in the short term, but as organizations pivot and create real revenue we will see more at the least explore the options. For highly successful and diversified organizations like Fnatic and Astralis it made sense to go public, but for newer startups like Spacestation Gaming or North it would only cause more harm than good.
Overall, this is a net positive for the industry as it adds transparency in financing, new methods of raising vital funds, and more public information about business dealings for the general public.