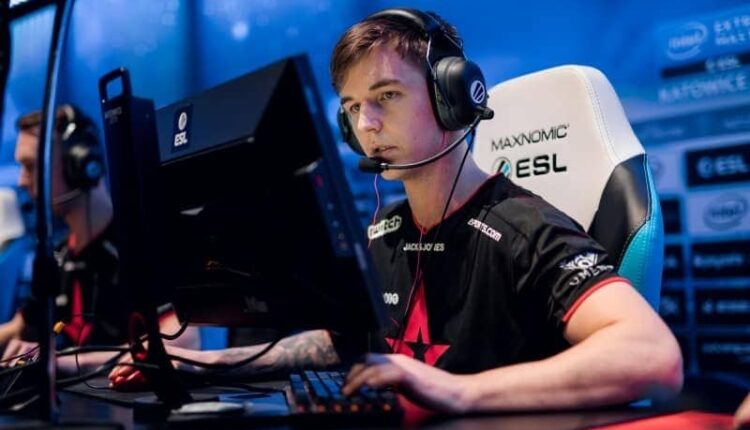 Dev1ce Leaves Astralis: Why Equity Cannot Keep Creators Around Forever
Astralis was notable for being one of the first esports franchises owned by the players, but that did not stop franchise sniper Nicolai "dev1ce" Reedtz from leaving in free agency.
Dev1ce leaves Astralis; joins NiP
A founding member of Astralis, dev1ce became a star player as Astralis dominated CS:GO from 2018 to 2020. He announced his departure to Swedish rival Ninjas in Pyjamas after five years with the highly acclaimed Astralis core.
While Astralis looked unbeatable during their golden years, the team has undergone some changes the past year. The departure of dev1ce was the combination of several factors (location, age, and motivation), and it honestly is best for both parties. Reedtz gets to prove his stardom on a new roster while Astralis can bring up another young talent to move the team forward.
Roster changes are common in CS:GO, but franchise players have stuck to their homes during the pandemic with top teams like Vitality and Na'Vi ensuring their best and brightest stick around for a long time. Dev1ce used to be a perennial player of the year contender, but Astralis could not afford to keep him around past the end of his contract.
This also raises questions as to whether Astralis will continue their six man roster experiment, and if we will ever see the experiment elsewhere, but it now seems that Astralis was simply preparing for one of their legendary core to leave.
NiP on the other hand are fresh off of a rebrand and are looking to reassert themselves as a top European team in 2021. With a solid young core, dev1ce will make for a good fit and prove he is able to adapt to a completely different style of Counter-Strike.
Team Ownership can't keep franchise players forever
Astralis started as a team owned org back in 2016 after being dropped by TSM. While it is unknown how much (if any) stock the original players still own, it was hailed at the time as a revolutionary way of org/player ownership.
Players owning a part of the team they play for/best known for has been used since in teams such as TSM (Bjergsen) as a way to uniquely reward players for years and years of service. Orgs have also repeated this model for content creators with 100 Thieves (CouRage, Valkyrae) and FaZe Clan (Nickmercs) granting high profile earners with stock to keep them around and encourage investing the brand.
Many hailed the move as both innovative and forward thinking, but this is a rather common method to try and keep bigger stars. For a fast growing brand such as Valkyrae, there is little incentive for her to stay with 100 Thieves if they cannot grow her brand. Creators such as Ninja often become too big to be tied to a specific brand, and the only reasonable way to keep them tied down is with equity.
Unfortunately, once equity has been transferred, players are often free to retire or move on because there is nothing truly tying them down to the brand beyond hoping it grows. For someone like dev1ce, he can leave and as long as Astralis keeps growing he profits.
For others like Bjergsen, he realizes that he can retire and still be of use to the organization as a player coach. For content creators there is more incentive to stay and grow a brand, but the jury is out on whether it is an effective strategy long term. Expect more organizations to employ this strategy in the future, regardless of its current effectiveness now.