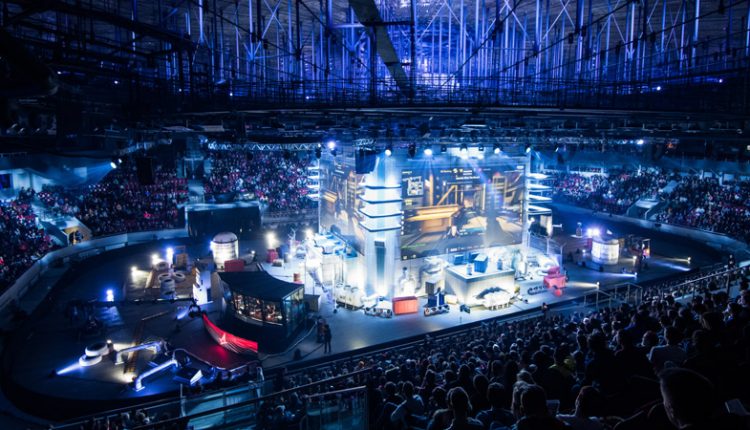 For those of you who've never paid attention to esports, it's time to sit up and take notice. With millions of fans around the globe, sponsored gamers with lucrative contracts, and sold-out stadium competition venues, it's safe to say this is a genuine phenomenon. It's now increasingly present on the stock market, in professional event planning, and even in TV series storylines.
Esports refers to video games played by professionals in competitive events watched by the gaming community. According to MTL Esports, "Esports is THE FUTURE of entertainment that brings together fans, athletes and organizations such as any other traditional sports."
Wall Street was watching
Of course, Wall Street was eventually going to want a piece of the pie. Now that blue-chip companies are investing millions of dollars in the esports industry, it's time to check on the stock market action. As esports-centered funds proliferate, CNN Business has focused in on the ones to watch, highlighting "NERD," the ingenious stock ticker symbol for the Roundhill BITKRAFT Esports & Digital Entertainment ETF. It goes head to head with funds such as the top-performing VanEck Vectors Video Gaming and Esports ETF (ESPO) and will soon face another competitor, the soon-to-launch Global X Video Games and Esports ETF (HERO).
"We want companies that live and die on esports."

– Roundhill Investments CEO Will Hershey
The NERD ETF distinguishes itself by concentrating on the esports side of gaming. It doesn't include video game hardware giants Microsoft, Sony or Nintendo. Instead, it has holdings in companies based in China, South Korea and Singapore, among other countries. Esports has been popular in Asia much longer than in the U.S. and the potential is apparently outstanding.
While some of its holdings overlap with those of NERD, the VanEck ETF is based on "companies that have at least 50% of their sales coming from esports and video games," says product head Edward Lopez.
Room to play
In event planning news, esports may be a timely saviour for workspace-rental firm WeWork. They're reportedly getting into esports with newly trademarked "Play By We," which could lease its office space for professional gaming events. With yearly, multi-million-dollar outlays by video game companies on massive esports tournaments, conferences and private events, Business Insider says WeWork is well positioned to provide flexible event space "given its huge real-estate footprint and existing infrastructure for high-speed internet access."
Why does WeWork need saving? Read more about their recent travails in TDR's recent article, "Can WeWork make it work?"
Prime time welcomes esports
Finally, it was only a matter of time till esports got the mainstreaming boost it deserved. The esports industry will soon enjoy increased attention since Esports Insider has learned that Warner Bros. Television is currently developing two scripted TV shows based on esports. NBC has reportedly ordered a pilot for "The Squad," an esports comedy to be produced by Big Bang Theory actor Johnny Galecki's production company. And CBC has ordered a pilot for what appears to be an autobiographical comedy series based on Echo Fox founder Rick Fox's life.
This TV news follows closely after NBC Sports Philadelphia gave the go-ahead to a 10-episode season of Nerd Street Gamers' "FTW Philly," also reported by Esports Insider.
We're showcasing the excitement of esports to both gamers and non-gamers alike. This series is a win for the community and will further our company's mission to make esports more welcoming and accessible to all gamers."

– John Fazio, CEO of Nerd Street Gamers
Stay tuned—it seems esports is just getting started!