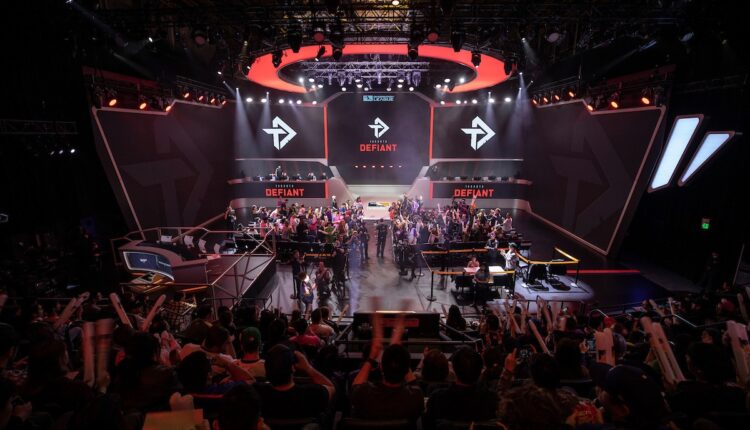 The Money Behind the Game: The Secrets of What Keep Overactive Media…Active
Overactive Media (OAM) have united several brands under one roof to create a dynamic story of what esports will look like in the future, and today we are going to look at what they have done with each of their individual sub-brands to date.
Mad Lions (A-)
From CS:GO to League of Legends, Mad Lions are the combination of the Spanish League of Legends organization and Splyce, the world-class org founded by Marty Strenczewilk. While Splyce had the bigger profile of the two, Overactive decided to go with the Mad Lions branding for their non-franchised esports efforts.
In CS:GO, Splyce maintained a NA roster for several years that accomplished nothing, and OAM has been able to eclipse that this year with a team that peaked at 11th in the world for three weeks. The team has already won a major trophy when they took home the Flashpoint Season 1 trophy in mid-April and have had several solid placements both before and after.
In the League of Legends European Championship (LEC), Mad Lions had a great opening split going 3rd with a shocking best of five win over G2 Esports, and currently, sit at the top of the ladder with a 4-1 record.
Overactive Media so far has done a great job of developing championship contenders, but they have not developed any of their individual players into the top five players in the world or their region. The content around both teams is solid, but not unique enough that esports fans would seek it out over their rivals.
The partnership team at Mad Lions has been pretty fantastic in securing regional sponsors in Spain and sponsors that can appeal to their larger European fanbase to maximize the value in their two flagship teams. Mad Lions could improve by adding a third team in a game such as Rainbow Six: Siege or expand to Valorant to continue to build their fans and diversify the content they are producing on Twitter and YouTube.
Toronto Ultra (C+)
The Toronto Ultra is the Call of Duty League franchise representing the city of Toronto. Splyce has had a storied history in console esports such as Halo (two world titles) and Call of Duty, and OAM hopes to carry that success into their CDL franchise.
So far the team has been relatively underwhelming with their best placement coming in CDL They placed top four in week 7 Florida. CDL has changed many of the dynamics of Call of Duty, and honestly, with COVID-19 impacting LAN events, it's hard to place blame on anyone for how a team performs online vs on LAN.
Still, the team has been largely forgettable outside of the rivalry with the Minnesota Rokkr in the "Battle for the North" despite having fun players such as Methodz and Bance. CDL franchises outside of the Chicago Huntsmen, Atlanta FaZe, and Dallas Empire have struggled to make a splash in the League to date, and the Toronto Ultra feel lost in the rest of the pod.
Toronto Defiant (C)
The Overwatch League has not been the runaway success that Blizzard intended it to be, and the Defiant is evidence of that. Pre COVID-19, the Defiant's best placing to date came at OWL 2019 Stage 1 playoffs where they placed top 8.
The team was an expansion project between Splyce and OAM and has yet to make a big splash on the OWL competitively. While the team has not been a competitive success story, the Defiant has done a great job of creating brand loyalty within the city of Toronto through their watch parties and social media channels.
The Defiant has done a slightly better job of garnering sponsors than the Ultra with sponsors such as Bell, Canon, Universal Music, and SkiptheDishes that all have appeal to the Canadian home audience.
Overall OAM has done a good job of developing several different sub-brands by giving each their own identity and should focus on amplifying the unique personalities on each of the teams.