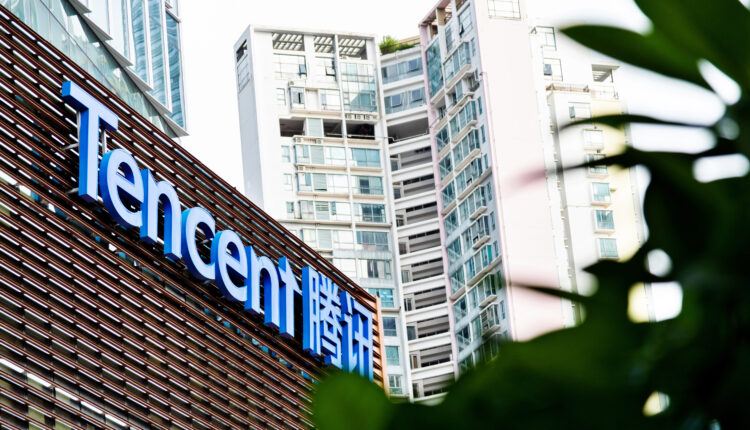 Why Trump's Ban Won't Affect Tencent or League of Legends
 2020 has hit nearly everyone hard, but few companies have garnered as much negative PR as Chinese giant Tencent. While the company recently outperformed expectations in their recent earnings report, their ties to the Chinese government has provided fodder for national security hawks in the United States. The multinational Chinese conglomerate has been maligned in the media by figures such as the president of the United States Donald Trump, but the company has recently seen record profits due to a growth in online gaming revenue. 
Tencent is a media company that produces texting apps such as WeChat and is an investor in ByteDance who created the social media platform TikTok. While the fight between TikTok/WeChat has been covered in mainstream media, Tencent is invested in several popular game development studios that have developed esports titles such as League of Legends and Overwatch. 
Why Trump's Ban won't affect Tencent or League of Legends
While America is a massive market for any media conglomerate, Tencent reports that the United States represents, "less than 2% of the company's global revenue and less than 1% of the total advertising revenue." With the company having a high profile across the world, they do not need to worry about losing significant revenue stateside.
The other fear was that Trump's executive order would negatively affect Tencent owned entities such as League of Legends and effectively force the popular esport out of business in the states. While some would kill for that outcome (looking at you DOTA2 fanboys), the Trump executive order is targeted squarely at WeChat and nothing else.
With that said, Trump may try and expand the ban to target other apps or any Tencent owned property, but that move would surely have a much larger negative affect on the American economy than it would a positive which should allow the esports industry to regain its breath.
With Microsoft looking to scoop up TikTok's North American operations, Tencent is effectively only looking at being unable to monetize WeChat stateside which is a miniscule part of their operating plans globally.
Trump cannot afford unnecessary backlash
Donald Trump is speeding towards an election fight with Democratic nominee Joe Biden, and cannot afford to create backlash that doesn't further his agenda. While the outspoken president is no stranger to controversy, going to war with video game companies invested in by Tencent such as Activision Blizzard, Riot Games, and Ubisoft would surely be a lose lose scenario.
Trump's main gripe with Tencent revolves around how the Chinese based company uses American's data. Apps such as WeChat and TikTok are known to farm data from consumers, but this is no different from American based social media platforms such as Facebook and Twitter. Expanding that to include companies that are focused on providing games, not data mining users for information to sell, would lose its appeal to his base and thus we can safely assume Trump will not further escalate his war with Tencent. 
Gaming and esports companies need to take notice
While we all love reading stories about governments such as Denmark embracing esports/gaming on a high level, we have to remember that not every society is at that level. For example, the United States is a very popular gaming/esports market, but the government is ambivalent at best about embracing esports nationwide.
With the amounts of Venture Capital money being invested into esports and gaming companies in the past five years, it would be more reassuring if the government was pro esports so we do not see a more conservative agenda squash a potential billion dollar industry. Some of the current President's close advisors such as Brent Bozell possess a very anti video game agenda, and while the industry has not been impacted yet it can still happen in a potential term two.
Esport events (when they come back) rely on support from local governments for permits and from the national government for things such as sports visas so having a friendly government is tantamount for further esports growth. With the way esports are tracking, the business friendly government we currently have seem to let it continue without interference, but it is worth taking a note before committing big capital to projects that could draw the president's ire at any moment.