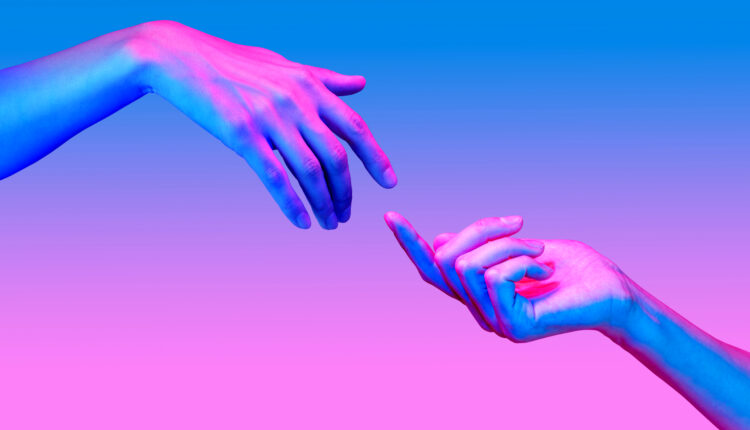 10 Psychedelic Companies To Watch In 2022
The psychedelics market may have cooled down in recent months, but that doesn't mean the companies interested in building out this industry aren't actively working to increase their value.
With every company in the space engaging in research collaborations, clinical trials, mergers and acquisitions, and drug development initiatives, some have stood out from the pack with their strategies for success. We're curious to see what 2022 holds for the entire industry, but particularly for the following 10 companies.
Awakn Life Sciences (NEO: AWKN) (OTCMKTS: AWKNF)
This UK-based company caught our attention in 2021 for its team of renowned psychedelic researchers, including chief research officer Professor David Nutt, chief medical officer Dr. Ben Sessa, and head of ketamine psychotherapy Dr. Celia Morgan, as well as its unique studies into ketamine treatment for addiction and gambling addiction. In addition to its Bristol clinic, which received approval to offer treatment in October, Awakn recently acquired a clinic in Norway, and made a smart deal with MINDCURE (CNSX: MCUR) (OTCMKTS: MCURF) to distribute its ketamine protocol across clinics in the United States.
Numinus Wellness (TSX: NUMI)
Vancouver-based Numinus Wellness has reached several milestones this year, kicking it off with the acquisition of Montreal-based Mindspace Wellbeing in February, adding to its network of clinics in Canada. (In June announced it would acquire a neurology centre in Toronto.) Numinus also made important alliances in 2021, particularly with the Multidisciplinary Association for Psychedelic Studies (MAPS) on its compassionate access trial for MDMA-assisted therapy. While its psilocybin and MDMA trials progress, the company is expanding its psychedelics research laboratory. In addition, it began trading on the TSX on December 16.
Cybin (NYSE: CYBN)
It's been a big year for one of the biggest companies in psychedelics. In January, Cybin was included in the first psychedelics ETF (NYSE: PSYK), with Horizons CEO Steve Hawkins calling Cybin "a standout company." It made progress on its investigational new drugs, CYB003 and CYB004, and filed several patents on novel molecules and delivery mechanisms. It was officially listed on the NYSE in August and granted a DEA schedule I manufacturing license in November. Also in November, it reported positive data on its standout IND, CYB003.
Small Pharma (CVE: DMT) (OTCMKTS: DMTTF)
This smaller, relatively new UK-based company stands out from the rest for its focus on DMT. Small Pharma began trading on the TSX Venture Exchange in May. Within a few months, it had completed the first phase of its clinical trial of DMT in combination with supportive psychotherapy and commenced a phase 2a trial. October was a busy month for Small Pharma: the company upgraded to the OTCQB and was granted a fast-track designation by the UK heath regulator for DMT-assisted therapy for major depression. It was also granted a European patent for ketamine-based treatment of depressive disorders.
Wesana Health (CNSX: WESA) (OTCMKTS: WSNAF)
Wesana Health launched in January 2021 and while it's been around for just under a year, the company has carved out a spot for itself in the psychedelic industry with a focus on traumatic brain injury. Founded by former NHLer Daniel Carcillo, the company began trading on the CSE in May and quickly made alliances with organizations such as the World Boxing Council and MAPS. Its advisory board is also chock full of big names including Dr. Rachel Yehuda, Dr. James Fadiman, and former heavyweight champion Mike Tyson.
Mindset Pharma (CNSX: MSET) (OTCMKTS: MSSTF)
While it might feel like Mindset Pharma was a little late to the space, it was among the first companies to file patents for novel molecules back in early 2020 and was founded back in 2019. This year, the company made a splash after it was included in the NYSE-listed AdvisorShares Psychedelics ETF, PSIL. Rather than focusing on identifying indications for psychedelics, Mindset's focus is on designing second, third, and fourth generation drugs. In 2021 it filed several additional patent applications while conducting head-to-head studies on its lead clinical candidate, MSP-1014.
MINDCURE (CNSX: MCUR) (OTCMKTS: MCURF)
For a company that debuted at the end of 2020, Mind Cure Health has emerged as an early leader in the space. Headed by two-time entrepreneur of the year Kelsey Ramsden, one of Mind Cure's primary focuses is its digital therapeutics program, iSTRYM. It was also among the group of companies to be included in the first psychedelic ETF, PSYK. Later in the year it was also included in the AdvisorShares ETF, PSIL. In early 2021, it made a strategic investment in ATMA, the first commercial provider of psilocybin-assisted psychotherapy in Canada. It made plenty of smart partnerships, including in tech companies such as Speak Ai and LUCID, and launched research into ibogaine.
Revitalist Wellness (CSE: CALM) (OTC: RVLWF) (FSE: 4DO)
This company offering ketamine-assisted psychotherapy first opened its doors in 2018. Revitalist first showed up on our radar towards the end of the summer and it's been working on rapid expansion ever since. In September, it opened its fifth psychedelic assisted psychotherapy location in the United States and began offering telemedicine counselling. The company, which began trading on the OTC and Frankfurt Stock exchanges in October, has plans to open as many as 120 more clinics by 2023.
BetterLife Pharma (CSE:BETR) (OTCQB:BETRF)
BetterLife kicked off 2021 by filing a patent for the treatment of major depressive disorder with its second-generation psychedelic derivative for 2-Bromo-LSD, a non-hallucinogenic and non-controlled drug. In March, it entered into a research agreement with University of California – San Diego to study the effects of BetterLife's version of the drug, TD-0148A. Later in the year, it secured funding for future studies at Carleton University for depression. BetterLife was also included in the first psychedelic ETF, PSYK.
Tryp Therapeutics (CNSX: TRYP) (OTCMKTS: TRYPF)
Tryp Therapeutics began trading on the CSE in December 2020. Since then, the company has also listed on the OTCQB. It's also initiating phase 2a clinical trial into conditions such as eating disorders and fibromyalgia. Ladenburg Thalmann initiated research coverage on the company in August, and in October it was included in the AdvisorShares ETF.