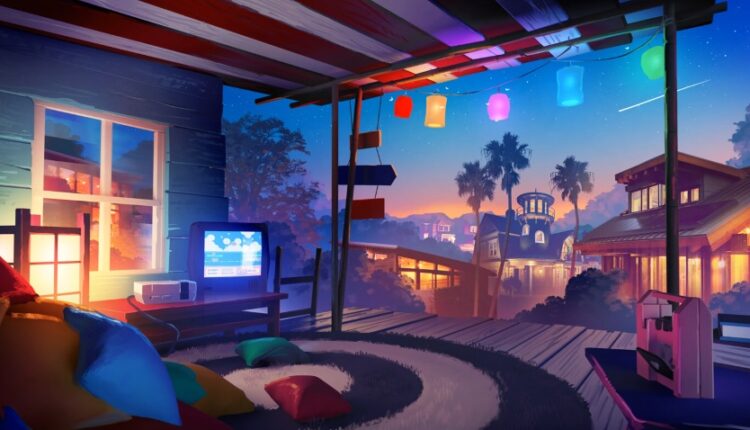 TDR's Top 5 Psychedelic Developments For The Week Of August 16
Welcome to TDR's review of the Top 5 Psychedelic developments for the week of August 16. Aside from presenting a synopsis of events, we provide market commentary to summarize the week that was for publicly-listed companies.
5. Revive Therapeutics Signs Exclusive Worldwide License Agreement For Medicinal Mushroom Ganoderma Lucidum To Treat Cancer
Revive Therapeutics has entered into an exclusive license agreement with Puerto Rico Science Technology and Research Trust (PRSTRT), representing Universidad Central del Caribe (UCC) and St. Jude Children's Research Hospital ("St. Jude"), for the intellectual property (International Patent Application No. PCT/US2020/017053) titled: Biologically Active Ganoderma Lucidum Compounds and Synthesis of Anticancer Derivatives; Ergosterol Peroxide Probes for Cellular Localization.
Researchers at St. Jude and UCC have characterized medicinal mushroom Ganoderma lucidum compounds with anti-cancer activity, specifically significant activity against breast cancer, thus having the potential to treat the most aggressive types of breast cancers such as triple negative breast cancer and inflammatory breast cancer.
4. Creso Pharma's Wholly-Owned Psychedelics Subsidiary Halucenex Life Sciences Secures Controlled Drugs and Substances Dealer's Licence From Health Canada
Creso Pharma Ltd. is pleased to advise that wholly owned, Canadian-based psychedelics company, Halucenex Life Sciences Inc. secured a Controlled Drugs and Substances Dealer's Licence from Health Canada on 11 August 2021. This is a significant achievement for Halucenex and will allow the company to progress its planned phase II clinical trial to test the efficacy of psilocybin on treatment-resistant post-traumatic stress disorder (PTSD).
The Dealer's Licence allows Halucenex to possess, sell, provide, transport, deliver and conduct R&D on psychedelic substances including psilocybin, ketamine, LSD, Salvia divinorum, harmaline, salvinorin A, and MDMA amongst others. As previously announced, the company will also immediately seek an amendment to the Dealer's Licence to allow Halucenex to produce, package, and assemble the Approved Controlled Substances.
__________
The Most Capitalized Companies In The Psychedelic Sector As Of 30/6/21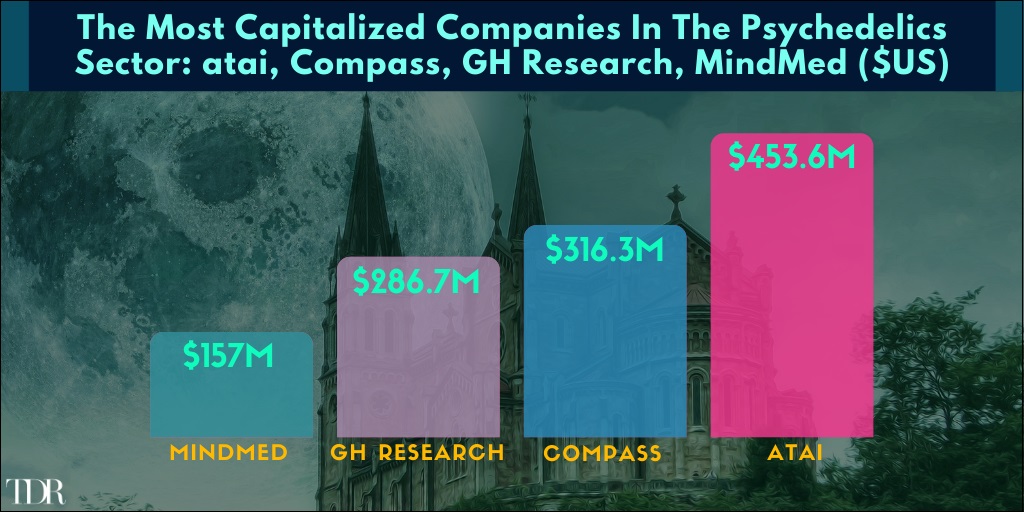 __________
3. Psychedelic Stocks Lower As Downtrend In Junior Biotech Stocks Continues
The biggest psychedelic stocks were mostly lower, with the Horizon Psychedelic Stock Index ETF (PSYK) falling ↓3.65% on declining volume. This price action displayed underperformance versus both the Nasdaq Junior Biotechnology Index (↓3.19%) and more senior Nasdaq Biotechnology Ishares ETF (↓1.32%), which retreated after reaching new all-time highs the previous week.
In our last weekly summary, we wrote that aside from worthy news flow in a couple of industry-specific stocks (Cybin, PharmaTher) the market lacked galvanizing catalysts to get investors buying. We could see it in the volume profiles, as well as the breach of basic moving averages and relative strength indicators that we track. And the by-product of this combination have produced expected results: broad market indexes keep pushing new highs while psychedelic stocks generally languish.
The consistent drip selling and lack of commensurate pushback began taking its toll on some of the majors and mid-majors. After spending the last four week treading water in a narrow range, MindMed gave way and minted 4-month lows. The same dynamic occurred in Field Trip Health, which took out the July lows in and around US$5.00.
Essentially, a parched summertime order book, lack of near-term industry catalysts and underperformance of junior biotech stocks in general have lead to the malaise. As we've said repeated on these pages: news flow is the lifeblood of early-stage and highly speculative growth sector. When the fuel tank runs dry, price action generally does not comply.
As always, perspective and a resilient mindset is always key when investing in these types of industries. We know that catalyzing events will come back to the sector, and we know the sector will respond when they do. By synchronizing investing expectations towards a long term mindset, it always help to put near term drawdowns into perspective. Always remember, the first pharmaceutical drugs derived from psychedelics aren't expected until 2026, so pace yourself accordingly.
| | | | | | |
| --- | --- | --- | --- | --- | --- |
| Company | Ticker | Price ($) | Weekly Change (%) | WoW Volume Trend | Market Cap (s/o) |
| ATAI LIfe Sciences | ATAI | 14.84 | 8.95 | ↑ | US$2.29B |
| COMPASS Pathways | CMPS | 30.66 | 1.32 | ↓ | US$1.27B |
| Mind Medicine | MNMD | 2.59 | -15.90 | ↑ | US$1.17B |
| GH Research | GHRS | 20.70 | -1.42 | ↓ | US$1.04B |
| Cybin Inc. | CYBN | 1.90 | -10.37 | ↓ | US$303.4M |
| Field Trip Health | FTRP | 4.78 | -12.13 | ↓ | US$275.6M |
| Numinus Wellness | NUMI | 0.88 | -5.37 | ↑ | C$178.6M |
| Small Pharma | DMT | 0.40 | -2.43 | ↑ | US$127.1M |
| Revive Therapeutics | RVVTF | 0.318 | -1.54 | ↓ | C$101.1M |
| Mydecine Innovations | MYCOF | 0.378 | -6.89 | ↔ | US$90.6M |
In the news…
atai Life Sciences reported its financial results for the second quarter ended June 30, 2021. Highlights include an industry leading cash position of $453.6 million and the confirmation of 18 significant catalysts across atai's platform anticipated over next 18 months—including two clinical trials to be completed and four clinical trials to be initiated in 2021. TDR also released out exclusive interview with Co-Founder and CEO, Florian Brand.
Cybin Inc. has filed two additional international patent applications that bring the potential to obtain patent coverage in 153 countries for each of the patent applications.
Diamond Therapeutics Inc. announced that it has received a No Objection Letter from Health Canada, allowing Diamond to proceed with a human clinical trial to evaluate low doses of psilocybin in healthy volunteers. The trial is a Phase 1 randomized, placebo-controlled, double-blind study to evaluate the safety and pharmacokinetics of low doses of psilocybin in as many as 80 study participants.
Field Trip Health reported its fiscal first quarter 2022 results (IFRS) for the three months ended June 30, 2021. Highlights include a significantly capitalized balance sheet of approximately $100 million in unrestricted cash and cash equivalents, and further advancement of compound FT-104, a novel psychedelic molecule heading into a Phase 1 trial over the next couple of quarters.
MindMed has joined the Critical Path Institute's Patient-Reported Outcome (PRO) Consortium to assist in the development of new approaches to advance medical innovation and regulatory science. MindMed will participate in C-Path's PRO Consortium, contributing to its collaborative framework for qualification of clinical outcome assessments for use as efficacy endpoint measures in clinical trials.
Mydecine Innovations reported its financial results for the second quarter ended June 30, 2021. Highlights include the identification four lead novel drug candidates in advance of upcoming pre-IND meetings with the FDA, and the selection of substance use disorder and smoking cessation as the initial target indications for its psychedelic molecule MYCO-004.
NeonMind Biosciences announced that Health Canada has approved its application for Product License NPN 80111611, the 'Mindful Blend' functional mushroom product. Mindful Blend uses 100% plant-based extracts and is formulated to support memory, cognitive function, increased energy and more.
Optimi Health, developers of a vertically integrated functional mushroom brand focused on the health and wellness sector, announced that it has filed and received a final receipt for a short form base shelf prospectus with the securities commissions in each of the provinces and territories of Canada, except Québec.
Origin Therapeutics, an investment issuer focused on making equity investments in the psychedelics sector, has completed a CA$6,550,000 ($5.1 million) private placement. The firm intends to make investments in private, early-stage psychedelics industry companies.
PsyBio Therapeutics has filed a new provisional patent application with the United States Patent and Trademark Office (USPTO) adding additional methylated tryptamines including compounds such as N,N-Dimethyltryptamine (DMT) and associated analogs for development of potential treatments for a variety of human health conditions.
Silo Wellness announced a $3 million national distribution agreement with Texas-based One Light Enterprises LLC. The agreement encompasses sales and distribution for Silo's Marley One branded mushroom products across 47 U.S. states.
Tryp Therapeutics announced the appointment of Dennis Langer, M.D., J.D., as Senior Advisor to the company. Dr. Langer has been a Director, Co-Founder, and CEO of various public and private biotechnology, specialty pharmaceutical, and diagnostic companies.
Wesana Health Holdings has announced the recent appointments of Robert Koffman, MD, MPH; Ian Burnstein; Mitch Kahn and George Michael Steinbrenner IV to its Board of Directors.
2. Mydecine Innovations Group signs five-year Master Collaboration Research Agreement with Johns Hopkins University School of Medicine
Mydecine Innovations Group (NEO: MYCO)(OTCMKTS: MYCOF) has signed a five-year research agreement with Johns Hopkins University School of Medicine, with research to be led by Professor of Psychiatry and Behavioral Sciences at Johns Hopkins University, Dr. Matthew W. Johnson, Ph. D. The Johns Hopkins Behavioral Pharmacology Research Unit has extensive experience conducting clinical research related to therapeutic use of psychedelics.
The long-term potential of this research agreement is captivating for us here at Mydecine. It demonstrates our commitment to advancing psychedelic medicine by exploring multiple molecules and medicines for a variety of indications.

Rob Roscow,

Mydecine Innovations Chief Scientific Officer and Co-Founder
This agreement allows Johns Hopkins University and Mydecine to further collaborate to advance research, on novel psychedelic therapies to treat mental health and addiction disorders. It is anticipated the research partnership will extend to smoking cessation and include numerous other projects over the next five years.
1. California Bill To Legalize Possession Of Psychedelics Clears Another Hurdle But Faces Key Challenge Next Week
A Senate-passed bill to legalize possession of certain psychedelics in California cleared a procedural hurdle on August 16—but it faces another critical challenge in the Assembly next week that could decide its fate.
After passing the Senate earlier this year, the legislation from Sen. Scott Wiener (D) has moved through two Assembly committees so far. It advanced through a second reading on the chamber's floor on Monday and was re-referred to the Assembly Appropriations Committee.
Now advocates are focusing on what happens on August 26, when the measure is expected to be considered by the panel during a "suspense hearing."