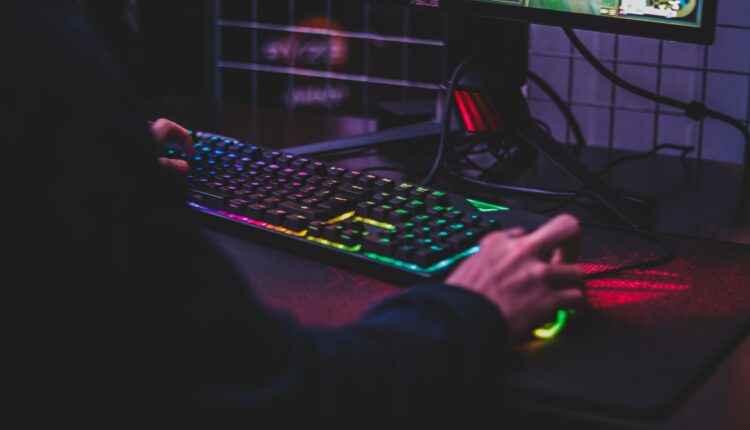 Collegiate Rocket League: the pipeline to pro is already here
CRL has seen top players go from raw talents to proven commodities at the professional level. We look at how CRL has created a pathway to pro for collegiate athletes.
From CRL to eUnited the story of tristn
A three time national collegiate champion, Tristan ".tristn" Roberts has been the face of the Akron Zips since his arrival in 2019. When he joined Akron as a varsity player, he was a bubble player that had performed well in weeklies, but had yet to qualify for the Rocket League Rival Series.
Akron before tristn was a top team in the Northern conference, and won the CRL Spring 2019 Finals in Minneapolis, MN. The fall 2019 season saw tristn make his debut as the collegiate RL scene started to professionalize. Psyonix brought administration in house (previously ran by Tespa), reduced the regions to Eastern and Western, and increased the prize pool.
In his first CRL season, the Akron led tristn went 15-0 in the regular season dropping a mere four games out of 49. A Dominus player at the time, tristn would dominate post game highlight reels with flip resets and backboard putbacks that would buzz on Twitter.
In the LAN finals Akron won 5-0 in a best of 9 grand final officially announcing their newfound dynasty. Tristn's flashy plays and skill paired well with teammates Buzz "buzz" Krager and Isaac "Reticence" Stecker. Despite his early and sustained dominance of the CRL circuit, many doubted tristn's ability to translate that to pro.
In its early years, the CRL was often ridiculed as a "champ 3 league" in reference to the in game Rocket League rank. Pros and analysts took CRL results less seriously due to a lack of noticeable names and gameplay often leaving much to be desired.
When colleges around the country began to invest in varsity programs, the quality of gameplay improved and more bubble professional players started to look at CRL as a viable option to going professional.
Tristn participated in professional RL outside of CRL as a substitute on Nefarious who were in the RLRS. The RLRS was the official path to pro before RLCS changed the rules, and being a sub allowed tristn a chance to eventually become a professional. Nefarious were acquired by Warriors International, but finished just outside playoffs in the next season.
Tristn was still winning championships, but his moment to prove himself came September 2020 when eUnited promoted him from substitute to the starting roster where he proved himself as a starting caliber player in the RLCS.
While he proved the doubters wrong, tristn's path to pro is not an anomaly and can be repeated in the future. As the CRL has grown in prestige so have collegiate programs. Akron has a dedicated LAN facility, coaches, team managers, and a support system to encourage individual and team growth.
Psyonix has encouraged this growth by investing into the scene with official broadcasts, talented casters, increasing the prize pools, and working with a mix of community and third party tournament organizers.
Creating storylines and playmakers
Not every great player in any sport/esport has to be a mechanical god like tristn to be successful. For others like longtime LSU captain Tyler "Tbates" Bates it was a mix of smart gameplay and entertainment.
The CRL's growth mirrored Psyonix' investment into professionalizing the scene, but it was the community efforts (Collegiate Carball Association, etc) that made it special. Also known as "Chef Tbates," Tyler has carved a niche for himself as a personality.
In his time at LSU, he was often the foil to tristn beating the Akron juggernaut only once in the AVGL April Anarchy online event, but the LSU v. Akron series were always memorable. Tyler built his CRL fame into a weekly show hosted on the official Rocket League Twitch channel called First Touch where he and co-hosts Raul "Roll Dizz" Diaz and Demar "Dazerin" Williams break down/analyze everything Rocket League esports.
The show launched to universal acclaim and has opened a door to a career in broadcasting for Tbates in the future. The pipeline for talent both in competition and content creation does not have to be built in Collegiate, it is already here. It is time for people to pay attention and find the next tristn and Tbates before someone else does.