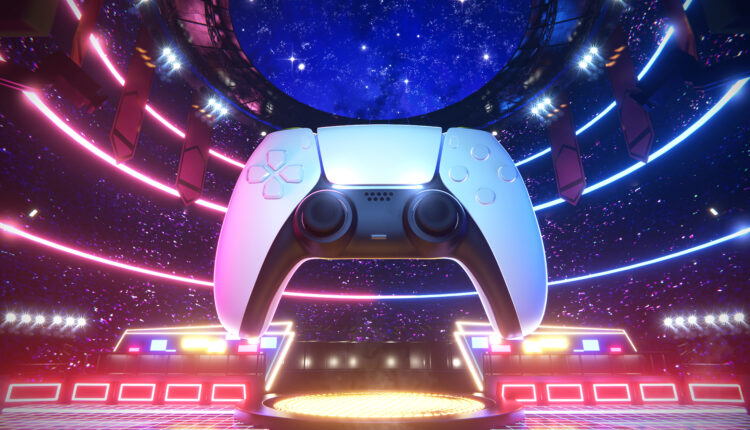 Level Next: A peak into the future of collegiate esports
Recently, Learfield IMG College, announced a $125,000 Rocket League Spring Showcase with Psyonix in a simple tease of the collegiate giant's ambitions in collegiate esports.
Learfield IMG; a collegiate giant
One of the biggest players in collegiate sports, Learfield IMG is making the a move into collegiate esports. For the uninitiated, Learfield is a collegiate sports marketing company that represents both colleges and sports conferences all around the country.
Specializing in college football, the Texas based company is well diversified in its holdings with a radio network, tv stations, and even a prepratory high school (IMG Academy) that works to prepare promising high school athletes for college sports.
Learfield has made plays in collegiate esports before through whitelabeled tournaments for their sub conferences, but this is the first big showing for Learfield's esport vertical Level Next. Previously known for running collegiate Madden events, Level Next will be the host for a "collegiate spring showcase" where current and recently graduated students can play in a massive end of semester Rocket League event.
Learfield's foray into Rocket League is a safe bet for the collegiate giant despite the large investment. Collegiate Rocket League has both a large and talented scene with alumni even making it to the professional level. The Level Next tournament will be both well run and well attended, and the product will be fun to watch due to the teams assembled.
As far as gambles go, this is a sure win-win for everyone involved which is why Psyonix allowed Learfield to host an event directly following the CRL National Championship. Where Learfield goes, the collegiate industry follows and if this turns out to be a large success we could see some serious ramifications.
Should collegiate endemics be worried?
The idea of non-endemics "ruining" collegiate esports has caused many industry veterans to clutch pearls in the past, but not all non-endemics are worth the fear. Naturally competition is not good for everyone, as some smaller organizations could lose their territory but that is not what is happening here.
Currently, Psyonix works with a number of partners for its Collegiate Rocket League scene. From its primary partner in the Collegiate Carball Assocation (CCA) to its secondary in PlayVS, Psyonix works to make sure that it works to empower not disenfranchise positive forces in the community.
Working with CCA as its primary CRL tournament operator, Psyonix has worked to create a sustainable College National Championship which has spurred an arms race among varsity programs looking to build championship contending teams.
Despite fears of money ruining the game, blue blood organizations like the University of Central Florida (UCF) and Louisiana State University (LSU) still find themselves at (or near) the top of table despite lacking varsity status. The scene has never been more competitive and the end product is incredibly exciting for die hard and casual fans alike.
Rocket League has often been hailed as a great bridge between traditional sports and esports, and its growing popularity has certainly attracted Learfield's attention. While Learfield is certainly a big gun and holds considerable power in the collegiate space, it can only go so far in collegiate esports.
Big tournaments like their Spring Showcase have to be approved by Psyonix since they own the rights to the IP and this should put most pitchfork holders at ease. If anything, Learfield's positive interaction with the esports space should be seen as a chance to see the industry reach new heights.
Imagine a world where IMG Academy opens its doors to high level esport players much like it does for basketball and American football. Instead of going to a public high school, the next jstn could attend IMG and develop his skills as he prepares to go to a varsity program or a professional team.
The possibilities are endless, but so far Learfield has yet to overstep their bounds in the space. Pay close attention to the success and community engagement around the Level Next tournament to see where Learfield goes from here in collegiate esports.