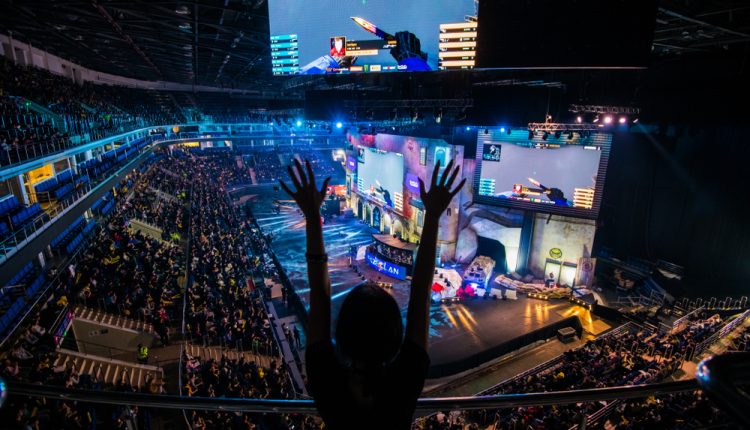 Cloud 9, Team Envy and Nerd Street Gamers: The Netflix of Everything in Esports
From movies to games, monthly subscriptions have become the industry standard for making a new revenue stream out of thin air. TDR has been watching the evolution of the Esports industry, and Cloud 9, Team Envy and Nerd Street Gamers are working to become the Netflix of everything in Esports.
The appeal for businesses is to create a steady stream of revenue with a simple KPI for growth (growing subscriber count). The consumer appeal is that it can reduce sticker shock (payments over time) and can provide more value vs paying for products piecemeal. I decided to take a look at three different subscription models and grade them based on: proposed ROI for both the business and consumer, how well thought out the subscription plan is, and would it be worthwhile to subscribe to.
Nerd Street Gamers
Launched initially as a chain of brick and mortar gaming lounges, NSG was forced to evolve its business model in the wake of the COVID-19 pandemic. While well funded, NSG was mostly in the periphery of even die-hard esports fans minds as the Philadelphia-based company was unable to tap into the mainstream esports audience.
NSG's business model involved teams signing up for paid in-person tournaments at venues in cities such as Philly or Denver. With in-person gaming events on hold until further notice, NSG were forced to take their operations remote.
When Riot Games launched their new competitive shooter Valorant in June NSG saw the perfect opportunity to take their business model to a new fanbase. NSG quickly grew in popularity due to their well run Valorant events and were asked by Riot to co-produce the T1 x Nerd Street Gamers Showdown IGNITION series event.
NSG was able to successfully pivot into an amateur/semi-pro tournament organizer because it hosted a mix of paid entry or sponsored tournaments that created revenue. While it is creating revenue, NSG realized they can offer a way to keep fans both engaged in their platform while creating a more reliable stream of income for the future.
Enter Nerd Street+. NSG's service gives players live/digital weekly competition, discounts on monthly tournaments and when COVID is over will allow players PC and console hours at participating locations for $20 a month. While the value will certainly increase with the return of in-person gaming, this is honestly a good value proposition if you're a frequent participant in paid tournaments on their platform.
NSG has a higher ceiling for its subscription plan compared to esports teams like C9 and Envy, but the value proposition is completely different. The appeal of pay to enter tournaments is that you are paying to ensure there is a higher prize pool to fight over. Paying $20 a month could mean you as a gamer increases your ROI or making a profit while competing at a lower level.
Grade: 4.5/5
Cloud9 and Team Envy
It is no secret that esports franchises are looking to improve their revenue models beyond competition because winning trophies does not directly equal making more money. Whether its a pivot to exclusive streetwear clothing lines or creating copious amounts of content, esports teams are pivoting in droves in the effort to find sustainability.
The latest trend in sustainability has been finding a subscription model that works to create both revenue and fan engagement with measurable metrics. Several esports organizations have announced subscription models, but today we are looking at Cloud9 and Team Envy's offerings.
Cloud9's annual membership is called 'Stratus' and for $500 a year (or $125 in four installments) fans can expect membership to an exclusive discord and Faceit hub, access to organizational staff, mystery crates, Twitter follow back, and exclusive community tournaments. Cloud9 has gone as far as to make their own website for Stratus members to sign up and learn about all of their offerings which signals that C9 is trying to build the Stratus brand as much as their own.
Unlike the other subscription models mentioned, Stratus could be mistaken for its own brand as members will be able to secure a Stratus edition jersey, tee, mousepad, keychain, and more in their welcome box. Cloud9 announced this in an AMA on their subreddit and have positioned it as something to interest Cloud9 'superfans.' The price tag is certainly high, but this is the only subscription model that includes both physical and digital perks.
Team Envy's plan will be called EnvyUS and is launching at an extremely affordable $29.95 per year. While Cloud9's offering is geared toward superfans, Envy is looking to engage all levels of fandom with a free Silver-tier and a much more affordable price point. If anything, Envy seems to be giving away the farm with how affordable their model is.
Envy also has stated they are looking to, "build out this platform" as a lot of the details are not concrete. The basics of the plan are in place with an idea for fans to grind to earn, "status, points, and unique rewards through participation and engagement in different membership club activities" but how this will be seen from the fan's POV is yet to be seen.
Envy and Cloud9 are taking radically different approaches, but both have their merits as both organizations are looking to capitalize on completely different markets. Cloud9 gets better marks for having a very well thought out approach and a better ROI for both them and their fans, but that is not a slight to Envy's cost-effective approach. I feel Envy is leaving money on the table and while being flexible is a good thing it could also mean they don't capitalize on their initial announcement hype to sign up casual fans.
Cloud9 4/5
Envy 3.5/5
Overall, subscription-based models in esports are looking to add to the infrastructure that already exists instead of supplanting it, and I expect more organizations to adopt such models if initial ones prove successful.