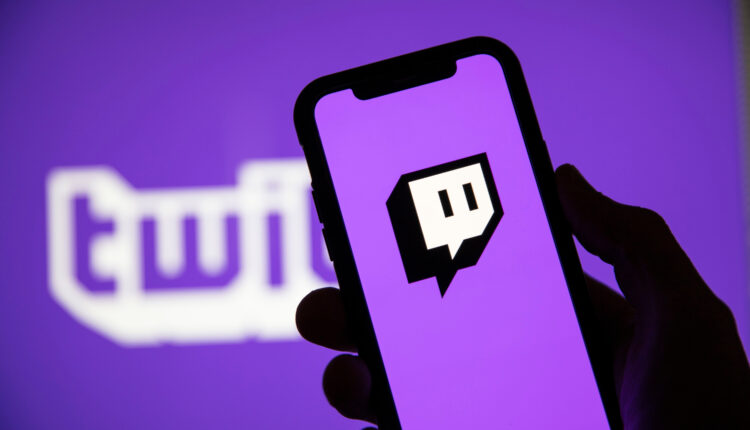 Twitch: Is Amazon's Juggernaut in Trouble in 2021?
Twitch has dominated live streaming, but recently has angered its consumer base with new rule changes, poor DMCA solutions, and an apparent double standard when it comes to rule enforcement. While Twitch is still King, competitors like YouTube are poised to give it a true challenge unless Amazon rights the ship.
Twitch's dominance can be changed
When the average consumer thinks of live video game streaming, Twitch is the first company that leaps into mind. Originally a spin off of the popular live streaming website justin.tv, Twitch would would leapfrog its predecessor and dominate the video gaming space.
In 2014 Amazon acquired Twitch for $970 million in cash and has since integrated Twitch into its Amazon Prime benefits package. While Twitch has risen to become a cultural phenomenon, Amazon has made several rounds of layoffs at Twitch HQ and has made some missteps that has had some creators looking for alternatives. 
Recently Twitch announced that they would be banning the use of the words: simp, virgin, and incel in an effort to crackdown on abuse and harrassment on the platform, but shortly after news broke many in the space felt this did little to stop abuse on the platform.
Every large platform has tried to curb sexual harrassment, abuse, and hate speech, but content moderation is often messy and leaves no one happy. While Twitch has seen viewer numbers soar, many smaller content creators (mostly women) have voiced displeasure with the current state of affairs.
Twitch would be in the same boat as its rivals Facebook and YouTube Gaming, but it also has seen a wave of DMCA claims force streamers and fans to delete vast amounts of clips, video on demand (VODs), and stream highlights due to the use of copyrighted music. This has manifested in new ways as popular games such as Cyberpunk 2077 launch with "streamer friendly modes" that disable copyrighted music so streamers won't face bans on Twitch for playing the game.
Even with all of these issues, Twitch has been the market leader due to inertia, a lack of good challengers, and a really good core product. Twitch has seen serious competitors (MLG.tv, Mixer, and Azubu) try to sign streamers to multi year exclusive deals to gain market traction, but the core product was not compelling enough for viewers to move en masse.
Just because some big names tried and failed does not mean the future is certain. Just like the Roman empire nothing lasts forever and the internet has seen near monopolies overthrown by upstarts all the time (Facebook vs Myspace).
Mixer died too early
While Mixer had some seriously odd policies, it was a relatively good streaming platform everything considered. The aforementioned MLG.tv was often laggy and felt unfinished while Mixer was a polished streaming platform that felt fun and fresh.
At its peak Mixer had exclusive streaming rights to HI-Rez's SMITE Pro League, Fortnite phenom Ninja, and FPS aim god Shroud along with several other mid level streamers. Microsoft tried to pay its way into relevancy by giving streamers like Ninja, Shroud, and others the Brink truck in return for their loyalty in potentially multi year deals.
Unfortunately, Microsoft abruptly pulled the plug on the project this summer and streamers were given the option to migrate to Facebook Gaming. Ninja and Shroud would go back to Twitch, but some streamers have gone to Facebook Gaming who is seeing immense Year over Year growth (118%). Facebook Gaming despite being attached to a website seen as something of a relic of the early 2010s is the spiritual successor of Mixer because Mixer was killed before it really had a chance.
We have learned that to properly grow a streaming service signing massive names like Ninja is no way to grow a platform because the majority of their viewers are not tied to them directly. In fact, Microsoft would have been better served by signing heaps of streamers within the 100-200 viewership range because their audience is much more likely to move with them because these communities are much more tight knit and dedicated to watching that individual.
In essence, Microsoft had the right idea wrong execution while Facebook has learned from their mistakes and is building one of two viable alternatives to Twitch. YouTube is the other name, but without official stats to go off of it is hard to tell where it is in its quest to beat Twitch.
YouTube has seen success in converting former Twitch streamers to its cause with stars like 100 Thieve's Valkyrae and Courage having banner years, but will need more time to create a truly compelling product to rival Twitch.
Despite Twitch's self inflicted wounds, they are still in control of their destiny until one of the rivals gains serious traction or a new competitor emerges. Hopefully 2021 sees the playing field leveld to give creators more control of their own destiny going forward.
Related: Tencent Eyeing the U.S. Streaming Market