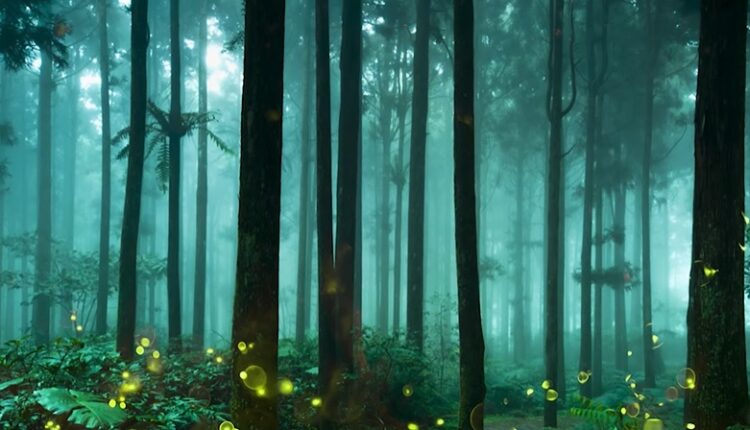 TDR's Top 5 Psychedelic Developments For The Week Of January 31
Welcome to TDR's review of the Top 5 Psychedelic developments for the week of January 31. Aside from presenting a synopsis of events, we provide market commentary to summarize the week that was for publicly-listed companies.
5. Health Canada Denies Healthcare Practitioners' Section 56 Exemptions—After Granting Them To A Group In 2020
In a move that has stunned patient advocates and healthcare practitioners who have spent months awaiting a response from the federal health agency, Health Canada has denied dozens of requests for Section 56 exemptions to access and use psilocybin for training purposes.
Non-profit organization Therapsil broke the news on Twitter on Wednesday morning, pointing out that the denied applications will have a much greater impact than on those whose applications were denied, potentially affecting over 1,000 additional healthcare professionals on its training waiting list who had hoped to apply for exemptions.
The decision is particularly confusing because Health Canada has already provided exemptions to people who had applied with the same intent.
4. Washington Legislature Hears Proposal to Legalize Psychedelic Mushrooms
Anyone 21 and older in the state of Washington could gain access to psychedelic mushrooms in 2024 if a proposal being heard in the Legislature passes this session.
I do not believe it belongs because it's not addictive and generally not dangerous when there's a set and setting.

Prime sponsor Jesse Salomon, D-Shoreline
A Senate bill would direct the Department of Health to create a system allowing for anyone 21 or older to take mushrooms at a state-licensed center under the direct supervision of licensed facilitators. Individuals medically unable to travel to a center may be able to take mushrooms at home.
Prime sponsor Jesse Salomon, D-Shoreline, said he became interested in mushrooms after the Legislature dealt with the effects of the Blake v. State drug possession ruling. Psilocybin is grouped with heroin and meth as some of the most dangerous drugs under the federal Controlled Substances Act. But Salomon said mushrooms and their history as a medicinal product are different from heroin and meth.
__________
Ongoing Phase 2, Phase 3, And Pre-Registration Programs In Psychedelics
__________
3. Psychedelic Stocks Outperform As Biopharma Stocks Stabilize
The psychedelic sector gained modestly this past week, although volumes were mostly lower across the board. The Horizon Psychedelic Stock Index ETF (PSYK) rose ↑4.18%, registering just its 3rd gain over the past 12 weeks. The rise is PSYK solidly outperformed its biopharma peers such as the Nasdaq Junior Biotechnology Index (↑2.68%) and Nasdaq Biotechnology Ishares ETF (↑2.07%). The broad markets remained volatile, but did finish moderately higher despite Thursday's purge in equity markets. The NASDAQ advanced ↑1.76% while the S&P 500 climbed ↑1.52%. Here's how the Health Care (biotechnology) sector performed this week.
Not a whole lot of groundbreaking news on the psychedelic research front. From a capital markets perspective, it was nice to see the sector stabilize in the face of whipsawing volatility. We count 8 companies that registered triple-digit weekly gains—up from 4 last week. This was mostly due to sellers retreating after a long and drawn-out period of bear market action. We're looking for bottom-base building to delineate the market's floor before to inspire confidence that the bear impulse has ended. An important tell will be when PSYK ETF breaks its weekly 7EMA on strong volume.
EHVVF +23.75%, LOBE +20%, PWR +15.38%, DMT +13.95%, PULL +11.76%, WUHN +11.07%, OPTI +10.8%, BRAXF +10.68%, MMED +9.2%, BRAX +8.33%, MNMD +7.69%, FTRP +6.4%, MSET +5.19%, BETR +4.76%, ENBI +4.17%, ATAI +3.85%, SPOR +3.08%.
| | | | | | |
| --- | --- | --- | --- | --- | --- |
| Company | Ticker | Price ($) | Weekly Change (%) | WoW Volume Trend | Market Cap (s/o) |
| GH Research | GHRS | 17.75 | 12.27 | ↓ | US$923.3M |
| ATAI Life Sciences | ATAI | 5.13 | 3.84 | ↓ | US$822.3M |
| COMPASS Pathways | CMPS | 14.85 | 0.47 | ↓ | US$619.7M |
| Mind Medicine | MNMD | 1.12 | 7.69 | ↓ | US$472.4M |
| Cybin Inc. | CYBN | 1.04 | 0.97 | ↓ | US$169.7M |
| Field Trip Health | FTRP | 1.83 | 6.39 | ↓ | US$106.1M |
| Numinus Wellness | NUMI | 0.65 | 6.55 | ↓ | C$132.4M |
| Revive Therapeutics | RVVTF | 0.217 | -5.67 | ↓ | US$69.3M |
| Small Pharma | DMT | 0.245 | 13.85 | ↑ | C$78.3M |
| Mindset Pharma | MSET | 0.81 | 5.19 | ↔ | C$73.6M |
| Awakn Life Sciences | AWKN | 2.00 | -2.43 | ↓ | C$48.5M |
| Mydecine Innovations | MYCOF | 0.146 | 2.81 | ↔ | US$394M |
In the news…
Awakn Life Sciences became the latest psychedelic company to obtain coverage under the H.C. Wainwright umbrella. The New York investment bank initiated Awakn with a "Buy" rating and $10 price target.
Braxia Scientific provided an update on the company's leading research role within the psychedelics industry. Braxia's team of researchers also continue to carry out multiple psychedelic-based clinical research trials, adding to its large and growing proprietary dataset critical to informing future drug development.
Colorado activists file competing psychedelics legalization ballot initiative for 2022.
Cybin Inc. reiterated by Oppenheimer with an "Outperform" rating and US$10 price target.
Elemental Advisors has announced a new psychedelics ETF will soon be available to psychedelics investors. The ETF will trade under the symbol of PSYK on the New York Stock Exchange.
Entheon Biomedical announced the approval by the local Dutch ethics committee of EBRX-101, a comprehensive phase I clinical trial evaluating the pharmacokinetics, pharmacodynamics and safety profile of N,N-dimethyltryptamine (DMT).
Field Trip Health plans to release financial results for the fiscal third quarter ended December 31, 2021, after market close on Tuesday, February 15, 2022.
A Maine state lawmaker and others who testified at a legislative hearing on Tuesday have said they would like to see psilocybin allowed for people 21 years and older in order to treat people for depression or PTSD.
Mind Cure Health announced the hiring of Dr. Clare Purvis, formerly Headspace Inc.'s Vice President of Clinical Product and Content Development, for the company's newly created role of Chief Product Officer to focus on building and expanding the reach of iSTRYM, its digital therapeutics platform
Mindset Pharma has synthesized additional promising candidates from its Family 3 of next generation drug candidates, and will initiate Proof of Concept preclinical studies to further measure the viability of these compounds as daily pro-cognitive take-home medication.
Mydecine Innovations has appointed Dr. Victoria Hale to the company's Board of Directors. Dr. Hale is a pharmaceutical scientist and executive, as well as a global health social entrepreneur. She currently serves as Chair of the Board of the Multidisciplinary Association for Psychedelic Studies (MAPS).
Mydecine also announced preparation for its FDA pre-Investigational New Drug meeting on February 28th, the company has submitted a pre-IND briefing package to the U.S. Food and Drug Administration for a clinical study evaluating MYCO-001 in a structured smoking cessation treatment program.
A Seattle doctor specializing in end-of-life care filed a formal petition with the U.S. Drug Enforcement Administration this week challenging the government's Schedule I classification of psilocybin, the main psychoactive component of psychedelic mushrooms.
Small Pharma published its third quarter results for the three and nine months ended November 30, 2021.
Tryp Therapeutics announced a non-brokered private placement to its co-Founder and Executive Director, William J. Garner, M.D. The Placement consists of 11,111,111 million units at a price of $0.18 per unit, with one common share warrant for each unit, to raise gross proceeds of approximately $2.0 million.
2. Report Shows Oregon Drug Decriminalization Has Dramatically Reduced Arrests And Increased Harm Reduction Access One Year After Enactment
According to information shared with Filter by the Drug Policy Alliance, there were 60 percent fewer total drug arrests in state over the 10 months after February 1, 2021, compared with the same period the previous year. That 2020 period saw 9,100 drug arrests in total—meaning a reduction of almost 5,500 arrests. However, the data do not yet show the extent to which this decline was attributable to Measure 110.
Measure 110 also requires that a portion of cannabis tax revenue be put into a special fund to expand services for people who use drugs. Before the measure passed, Oregon ranked near the bottom of all U.S. states for access to substance use disorder (SUD) treatment.
Thanks to the measure, the state has already paid out over $31.4 million to providers of services including treatment, harm reduction, peer support, and housing and employment support. Gov. Kate Brown (D) had initially wanted to delay payments until July 2022, but advocates told Filter that they successfully fought to get this money paid out early, helping to keep critical services running.
1. Utah Lawmakers Vote To Study Benefits Of Psychedelics In Treating Mental Health Disorders
A Utah House committee approved a bill on Thursday that would create a task force to study and make recommendations on the therapeutic potential of psychedelic drugs and possible regulations for their lawful use.
The legislation, sponsored by Rep. Brady Brammer (R), passed the House Health and Human Services Committee in a 10-1 vote.
The bill would create a Mental Illness Psychotherapy Drug Task Force that would be required to "study and make recommendations on drugs that may assist in treating mental illness." The psychotherapy drugs that the panel would consider are defined as controlled substances that are "not currently available for legal use" and "may be able to treat, manage, or alleviate symptoms from mental illness."