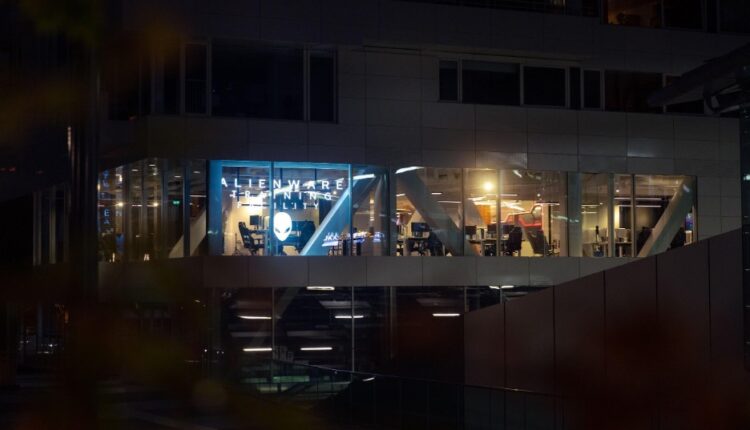 Naming Rights In Esports Is A Step Forward For Profitability
From DoorDash to FTX, sponsors have begun negotiating naming rights deals en masse. Let's look at why that is and where it might lead for everyone.
What are Naming rights deals?

Naming rights deals have existed for decades in traditional sports, and are no strangers in esports. A naming rights deal is when a brand attaches a sponsors name within their branding. So if you go to the New York Mets stadium it is called Citi field because Citi bank paid for the naming rights to the field.
In esports most teams don't have stadiums, but we've seen esports facilities (Team Liquid's Alienware Training Center) obtain title sponsors. For esports organizations, their name is everything and so we've seen teams become Renault Vitality or more recently TSM FTX to directly monetize their brand both in game and online.
Some teams have naming rights sponsors for their individual teams such as NRG with The General (Rocket League) because the sponsorship is a targeted one. These deals can bring in large amounts of revenue and cause big buzz when announced, but have only become more common recently.
Will naming rights provide sustainability for esports?
The steady rise in naming rights is not unique to esports. We've seen football leagues embrace leaguewide sponsorships (Barclays Premiere League, Ligue 1 Uber Eats etc) and jersey sponsors aboard NBA teams jerseys (a rarity in American sports).
This is good news for teams looking to further monetize a largely digital audience, but sponsorship dollars are not a bottomless pit. For esports organizations looking to become profitable (who isn't?) this is a piece of the puzzle, but the end game for profitability is not sponsor revenue.
The end game for profitability is creating revenue directly from fans and competition. That will not be created through prize pools or sponsors, but through in-game monetization, league rev shares, and media rights. These are all principles we see in traditional sports, but they apply pretty neatly to esports as well.
Still, naming rights are an important piece for teams looking to grow their brands and create unique activations with a big sponsor.
What KPIs are sponsors looking for?
TSM and FTX was a massive deal that engendered a ton of responses throughout the industry. Mostly positive, both fans and competitors were eager to see how the deal would create new content and experiences for fans.
When both parties signed a ten year deal they new they were both in it for the long haul. Deals with multiple years are going to feature more than just a mere activation video or two. TSM has immersed FTX into its brand, and is working to make TSM synonymous with FTX.
For a sponsor the length of the deal and price tag will tell you everything they are looking for. NRG signed a deal with The General because The General sells car insurance and NRG has a Rocket League team.
Renault sponsored Vitality as a whole for several years and the team became known as Renault Vitality because of it. Sponsors all have different unique calculations for what makes a deal profitable, but the biggest asset teams have is their brand value and their fanbases.
TSM is widely viewed as one of the most valuable brands in esports, and their ability to influence their die hard fans is extremely valuable to partners. NRG has a large following in RL because they've been in the game for years and have had a lot of competitive success.
Each sponsor is different, but the more places a team can use their name (and thus promote the naming sponsor) the more valuable the rights would be. Expect more naming rights deals to pop up over the next year.