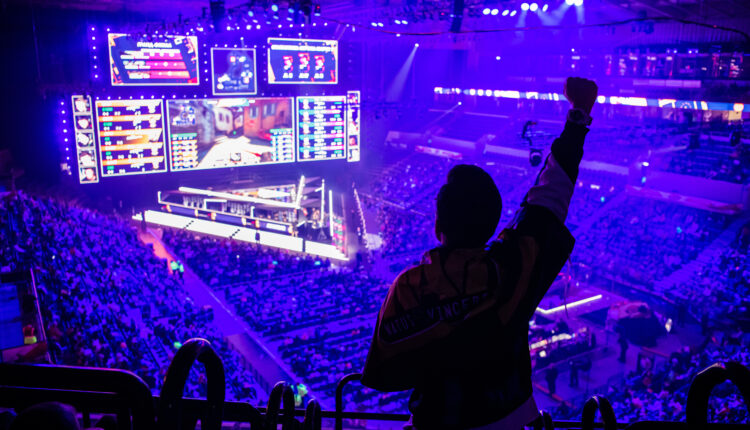 Why Valorant Champions Tour Has All of the Hallmarks to Change the Esports Landscape
Riot Games launched Valorant in June of this year as a competitive shooter meant to compete with CS:GO, Overwatch, and Rainbow Six: Siege. With a healthy scene and a roadmap for 2021, Valorant has all the hallmarks of having a breakout year in 2021.
Riot's Roadmap is promising
Riot released a roadmap detailing how they are approaching Valorant esports in 2021 after several test efforts this year. From their global Ignition series to the First Strike series aimed at crowing regional champions.
While these efforts have made for exciting content, they are nothing in comparison to the Valorant Champions Tour coming next year. The Champions Tour is looking to make Valorant both a global esport and one worth investing into from both esports organizations like Cloud9 and G2 Esports and tournament organizers such as Nerd Street Gamers and ESL.
The format is similar to Riot's World Championship format for its Multiplayer Online Battle Arena (MOBA) title League of Legends where regional competitors fight for regional domination in hopes of being sent to a World Championship event at the end of the year. In Valorant there is no talks of franchised leagues or even leagues proper, but there will be tournaments in the Valorant Challengers series that qualify the best into the Valorant Masters competitions that decide who plays in the Valorant Champions series.
It's a very compelling format that is both simple to understand and very flexible for third parties to get involved in. This roadmap is a far cry from competitors CS:GO who just cancelled their upcoming Major scheduled for May 2021 and Rainbow Six who has struggled to keep organizations invested into their esport.
Valorant's rivals are sinking
A lot of Valorant's early success has come from its competitors self inflicted set back. While Riot positions Valorant as a competitive round based shooter firmly in competition with CS:GO and Rainbow Six: Siege, other titles such as Overwatch and PUBG have seen top talents depart the scene to head for greener pastures.
Valorant is well on its way to becoming a top tier global esport next year, but every region has had different reactions to the game. North America has fully embraced Valorant which caused an implosion in the region's CS:GO development league.
Yet, in regions like Europe CS:GO has a higher relevancy than Valorant. Does this make Valorant irrelevant in Europe? No, it only reflects on Europe's breadth of opportunities for lower tier teams in esports like CS:GO compared to North America.
If Valve is concerned at all about the esport scene for their signature shooter they have yet to respond to make stakeholders feel safer about their investment. To date, Valve rarely helps stabilize the scene outside of the biannual majors that provide revenue share with teams and players through the sale of in game stickers.
So far we have yet to hear about revenue sharing options in Valorant for organizations or players, but considering Riot has rev share in League we can expect it to come in Valorant.
Three quick course corrections if Valorant wants to become a tier 1 esport
Valorant has shocked a lot of people with its success and relative widespread acclaim after a somewhat rocky start. With any success a company can never sit on its laurels and be happy with where it sits. If Riot wants Valorant to dominate the first person shooter (FPS) genre it needs to introduce quality rev share solutions, solidify more global partnerships, and continue to improve the viewership experience.
As esports start to evolve from pure competition to content creation, Valorant needs to create a healthy ecosystem for teams to invest in. CS:GO biggest flaw is that the developer does not ride or die based on the success of the esports scene which has led Valve to limit its involvement in the game's esports ecosystem.
Riot created Valorant with competition in mind and needs to make sure its biggest team partners are on board and able to fully invest in the game by creating revenue for them through in game items, co-streaming opportunities, and creating healthy ways for content creators to generate unique content.
Riot announced a partnership with Red Bull and Secretlab (both sponsors in League of Legends) to sponsor its upcoming Champions Tour, but to create revenue and hype they will need to make blockbuster announcements like they did with Spotify's sponsorship of LoL Worlds 2020 tournament.
Finally, Valorant's biggest early hurdle was the lack of a good spectator experience. While they have continued to iterate on it, having a very robust viewer is important to engaging viewers and providing tournament organizers with the proper tools to create compelling content.
Overall, Riot has some really good bones to work with, and the ball is fully in their court with how to improve their shooter in the coming months.