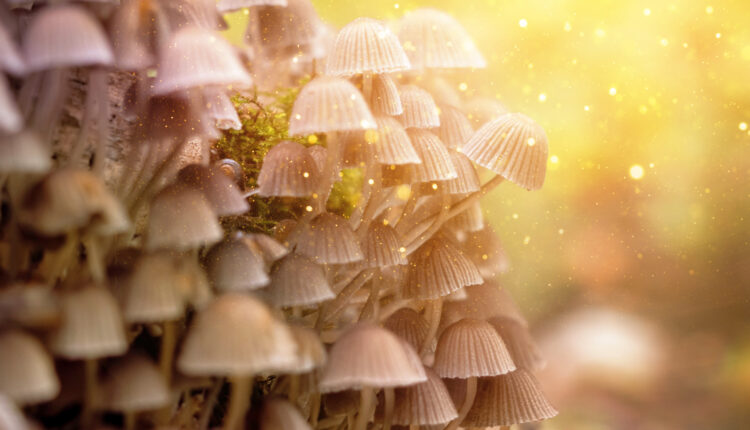 Sept. 20 Is Mushroom Day – Here Are 4 Psilocybin-focused Companies To Watch
Although it is a young industry, the psychedelics space has grown significantly in the last year, and with the glut of companies coming onto the scene, it can be hard to keep track of who is focused on what. If you're an investor with a keen interest in psilocybin, here are four companies that have made magic mushrooms a significant part of their business plan.
Numinus (CSE: NUMI)
It's been almost a year since Numinus became the first company in Canada to legally harvest psilocybin mushrooms. Since then, the Vancouver-based company has been busy, first announcing the expansion of its research laboratory, followed by a phase one clinical trial of natural psilocybin assessing the drug's safety and efficacy. Numinus has also partnered with Syreon Corporation for another study, a single-arm, open-label compassionate access trial for psilocybin for substance use disorders. While Numinus has not filed any patent applications on a psilocybin-based compound, it has filed a provisional patent application for a process of natural psilocybin production.
Mydecine (CSE: MYCO, OTCQB: MYCOF)
The biggest mushroom-related news out of Mydecine, a Colorado-based biotech and life sciences company, came in April when it announced its four lead novel drug candidates. Three are related to psilocybin: MYCO-001 is a form of pure psilocybin, while MYCO-003 is a psilocybin-based formula designed to remove effects related with 'bad trips.' MYCO-004 is a patch-delivered tryptamine compound. The company has announced plans for a handful of trials, including a phase 2a clinical trial on psilocybin and PTSD in veterans. Earlier this month, the company announced it would initiate a phase 2/3 clinical trial of its candidate MYCO-001 for smoking cessation with Johns Hopkins University, led by renowned researcher Dr. Matthew Johnson.
Tryp Therapeutics (CSE: TRYP, OTCQB: TRYPF)
Tryp Therapeutics is exploring psilocybin for indications that are a little outside of the usual scope, including fibromyalgia, phantom limb pain, complex regional pain syndrome, binge eating disorder, and hypothalamic obesity. The company announced in February that it would collaborate with the University of Florida in a phase 2a open label exploratory clinical study that would use Tryp's drug psilocybin-based candidate, TRP-8802, in patients suffering from rare and orphan over-eating disorders. Over the summer, it announced plans for a phase 2a trial evaluating the efficacy of the same drug candidate, this time for fibromyalgia, with the University of Michigan. For further study of its proprietary psilocybin formulations including TRP-8803, the company recently partnered with Calvert Labs.
MYND Life Sciences (CSE: MYND)
Kelowna-based MYND Life Sciences has only been listed on the CSE since the end of May, but the company came on the scene holding patents for as many as 36 different psilocybin analogues. In June, it filed provisional patents for one of its two flagship drugs, MYND-604, a lead candidate being developed as an oral treatment for major depressive disorder. It's also initiating research on neurological disorders including Alzheimer's disease. In a previous interview with The Dales Report, MYND CEO Dr. Lyle Oberg highlighted the company's work with Dr. Wilfred Jefferies, the principal investigator at a UBC lab where the company is studying the treatment of major depressive disorder.