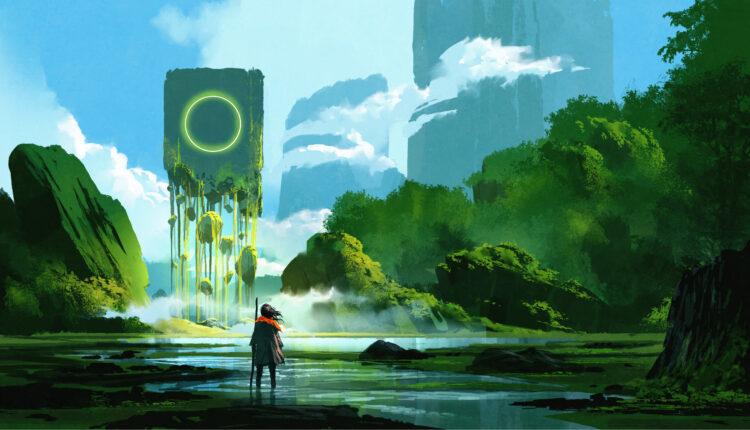 Last Week Today: Top stories and updates from last week today
From PlayVS announcing a partnership with Nintendo to a new look for FlyQuest, let's look back at our top stories from last week and what we might expect this week.
FlyQuest announces SunnyQuest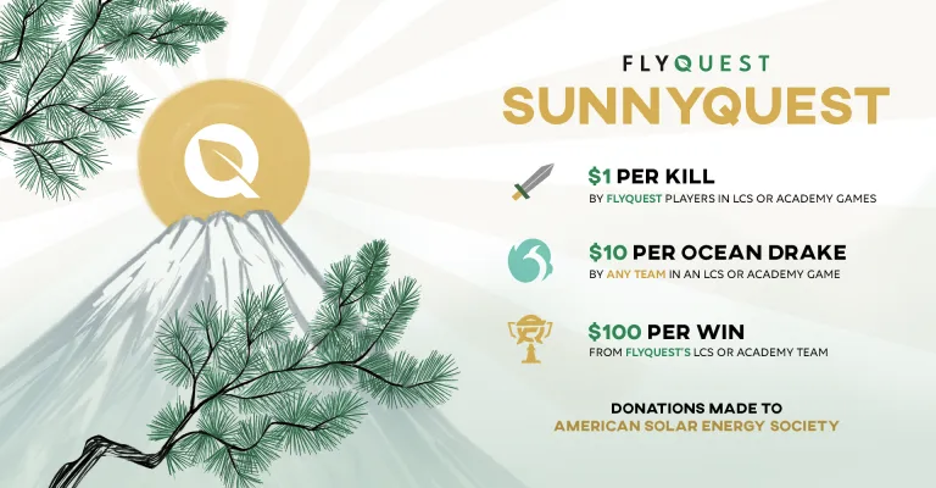 We highlighted FlyQuest's rebrand, and Friday the brand announced their newest name change. To emphasize their fight for sustainability, SunnyQuest will donate money towards the American Solar Energy Society.
The organization promised new merchandise for the Summer Split and announced that all merch around SunnyQuest will be environmentally friendly by making everything from at least 25% recycled materials. In addition to in-game donation goals, FlyQuest plans on donating a percentage of merch sales to ASES as well.
This comes as no surprise as FlyQuest has exclusively focused on environmental "quests previously." Sunny is a fun play for a brand that is looking to make a statement in the 2021 LCS Summer Split.
VCT Masters 2 breaks 1 million viewer ceiling
In a thrilling final, the VCT Masters 2 event finished above any and all expectations for Valorant's first big LAN event. The Iceland major saw Sentinels sweep Fnatic 3-0 in the best of five final to more than 1 million viewers.
Valorant has steadily grown its audience event by event, and the addition of new ways to watch (co-streaming) elevated Valorant beyond belief. However, that 1M number comes with some caveats. First, it was a combined total across co-streams, the official Twitch channel, and YouTube channel. Second, the combination includes multiple language streams for multiple regions. Even still, its an impressive feat for a game that only came out a year ago during a pandemic.
The event was a resounding success across the board as social media lit up with reactions to each round of the event proving Riot has something special in Valorant. As the Valorant Champions Tour continues, it will be interesting to see what changes and additions Riot makes to keep and increase eyeballs on the shooter.
LCS Player Association unveils positive changes
After several years of relative inaction, the LCSPA has decided to make some new changes to better represent the growing league. As a player rep, Cloud9 academy top laner Darshan "Darshan" Upadhyaya will become president and will be joined by Team Liquid support Jo "CoreJJ" Yong-in and Team Dignitas academy top laner Samson "lourlo" Jackson.
The LCSPA has also named a full-time Executive Director Philip Aram who is best known for his work at Evil Geniuses prior. The Association also named a Board of Directors that would help them meet new goals.
The Players Association is looking to:
Protect players from any effort to diminish their rights, opportunities, or ability to compete by representing their interests ine very matter that impacts them.
Increase player participation in the PA and ensure every player, from rookie to legend, is invested in the collective future of the league and their fellow players.
Bring light to the issues where players and fans have been left in the dark, and carve a path for us to guide the league to the right future.
Hopefully this version of the LCSPA accomplishes what it and other organizations have failed to do prior.